Relaunch Monday 3/30: Jay-Z's Tidal gets the thumbs-up from Taylor Swift, T-Mobile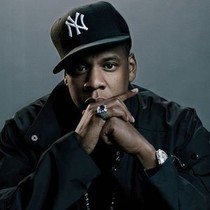 Earlier this month, Shawn Carter (a.k.a. Jay Z) bought lossless music-streaming service Tidal—as part of a $56 million acquisition of Swedish company Aspiro—and the platform already finds itself in a sea of activity. Taylor Swift has made her back catalog available to Tidal subscribers, each of whom currently pays $20 per month to access more than 25 million tracks in the 16-bit FLAC format at a bit rate of 1,411Kbps.
Swift giving Tidal access to her catalog is definitely a big deal, but not surprising in the least. Her gripe with streaming is limited to ad-supported freemium services like Spotify, and her work continues to be available through a number of paid on-demand streaming platforms, including Rdio, Rhapsody, and Beats Music.
www.techhive.com