How to set up your Header Codes and Ad Header Codes: on all devices and per device
---
With our Layout & Design tool, you have the ability to set up multiple header codes in the Top Bar page, either throughout all your devices or per device.
On All Devices
To get started, please click on the hamburger menu to open the left nav and go to the Layout & Design link.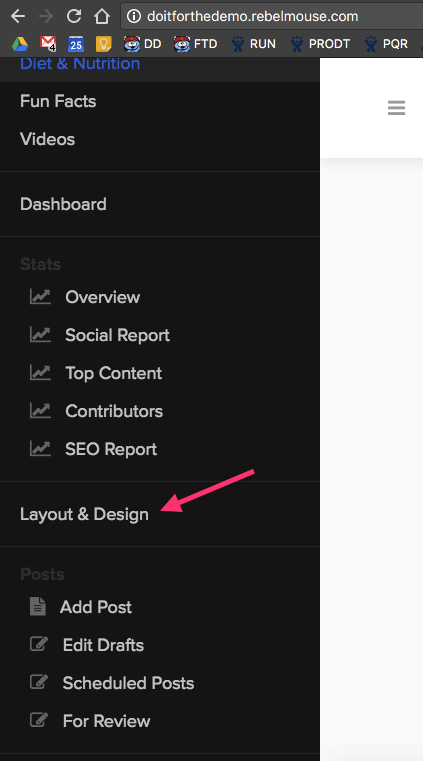 You'll need to input the Header Code in the Top Bar, so click on that page: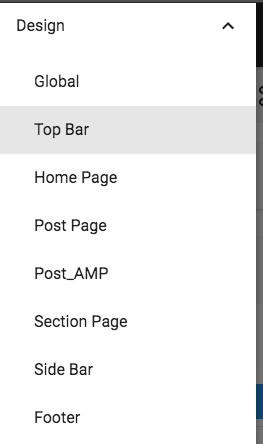 To add a Header Code, please click on the +Add Element button in the top right:

Choose 'Header Code'. It doesn't really matter where you position in as long as it's inside a column.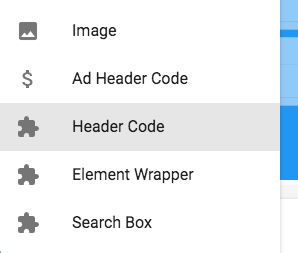 In this element you'll be able to insert the header code of your preference in the field on the right.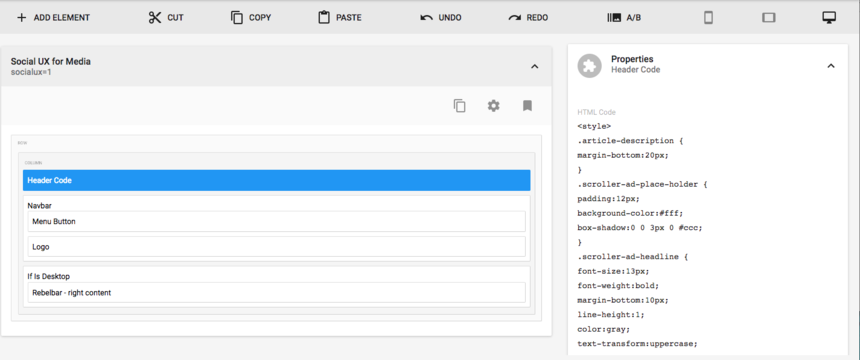 Repeat these same steps to add another separate Header Code element with a different script.
Again, please bear in mind that this header code will affect all pages and all devices.
---
Per Device: using the 'Conditional Content' element
You can create different Header Codes for desktop, tablet and mobile by using the Conditional Content Element: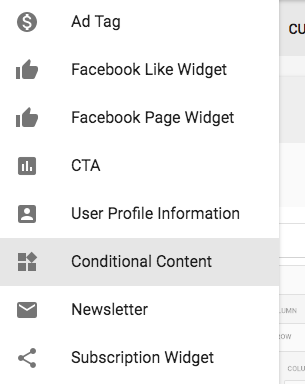 Once the Conditional Content element is placed, you will be able to place new elements inside of it, like a Header Code.

In the dropdown, you'll be able to choose if you want the Conditional Content to be placed in Desktop, Tablet, Mobile: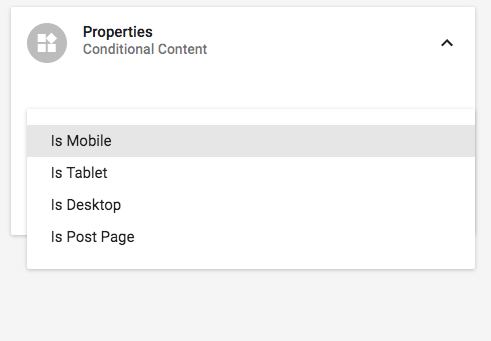 Desktop:

Tablet:

Mobile:

If you choose Tablet and you're in Desktop view, or Mobile and you're in Tablet view and so forth, don't worry, the element hasn't disappeared, it's only visible in the portview where it will be displayed.
If you specifically need to add an ad header code, the process is exactly the same as explained above.
The only difference is that we have a special element for it: