How to Crosspost Videos on Facebook
As you know, at RebelMouse we are obsessed with sharing. We believe in the power of reciprocity on social -- meaning that the more you share + give back to the social ecosystem, the moreshares (aka engagement!) you will get in return.
---
Facebook has a really cool feature to help share videos with other pages. Think: Do you share content from the same pages a few times a week? Or, do you have your eye on pages that align with your brand that you could have a great sharing relationship with? Either way, experiment with Facebook crossposting.
Here's how it works.
You can find the "crossposting" option in the Settings tab of your Facebook page.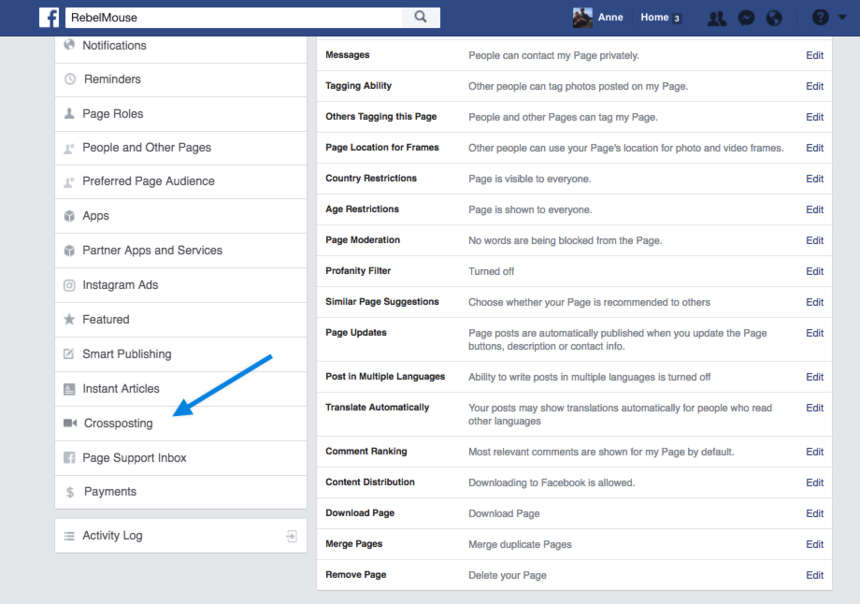 Then, type in the page name/URL of the Facebook page you want to have a crossposting relationship with. They will have to approve your request, so you might to reach out to them first beforehand.
You can send them a reminder to your page to add you to their crossposting pages by clicking the links icon.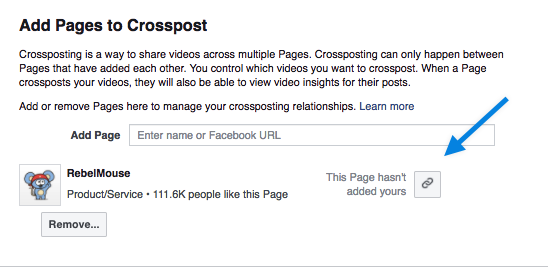 Then, you can send them a link via messenger to add your page to their list of crossposting partners.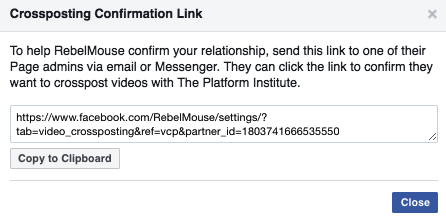 The next time you upload a video, click the crossposting tag, and toggle the page(s) you want to share the content with.
That page will receive a notification there's a new video available from you to crosspost. If you receive a new video, you can find the video in Publishing Tools → Videos You Can Crosspost.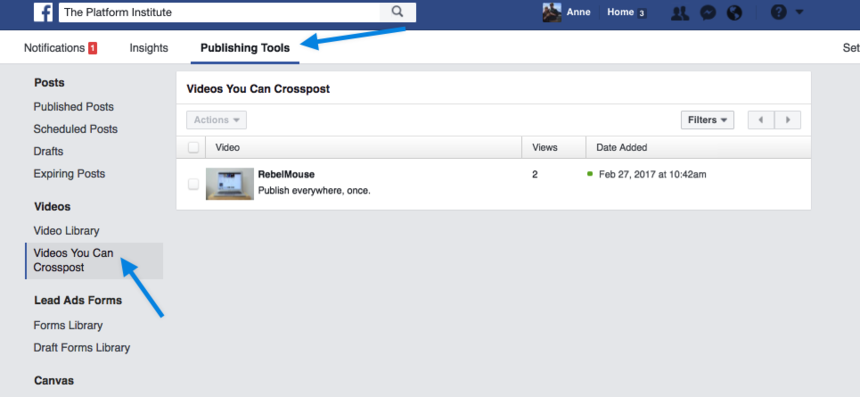 Select the video + click "Create Post With This Video" to post it to your page.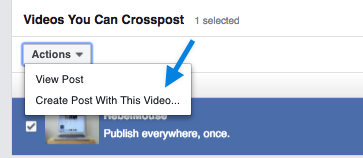 The video will pop up in a post just like normal. Don't forget to credit where the awesome content came from!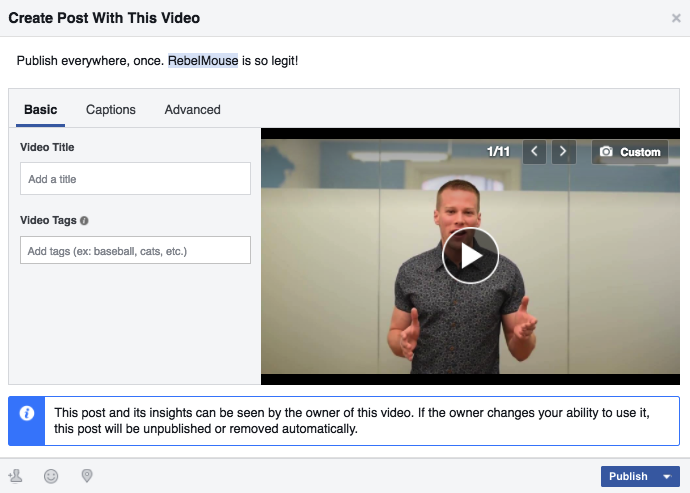 Viola! Crossposting is pretty easy to set up. We strongly suggestion you use our Discovery email outreach tool to connect with pages you would like to court for a crossposting relationship. Send them a note that you really like their content and would love to join a mutually beneficial crossposting relationship on Facebook.
Click here for some awesome crossposting content examples from Facebook.