Google News: getting started
So, you're a news publisher and want to get listed in Google News.
Fortunately, Google has plenty of guidelines on how to get everything right, so let's go through those first.
 
 

Now, let's talk about applying.

You can apply here.

Keep in mind that while Google allows applying more than once, you won't be able to reapply for another 60 days after rejection. So make sure that you're completely done with all the requirements.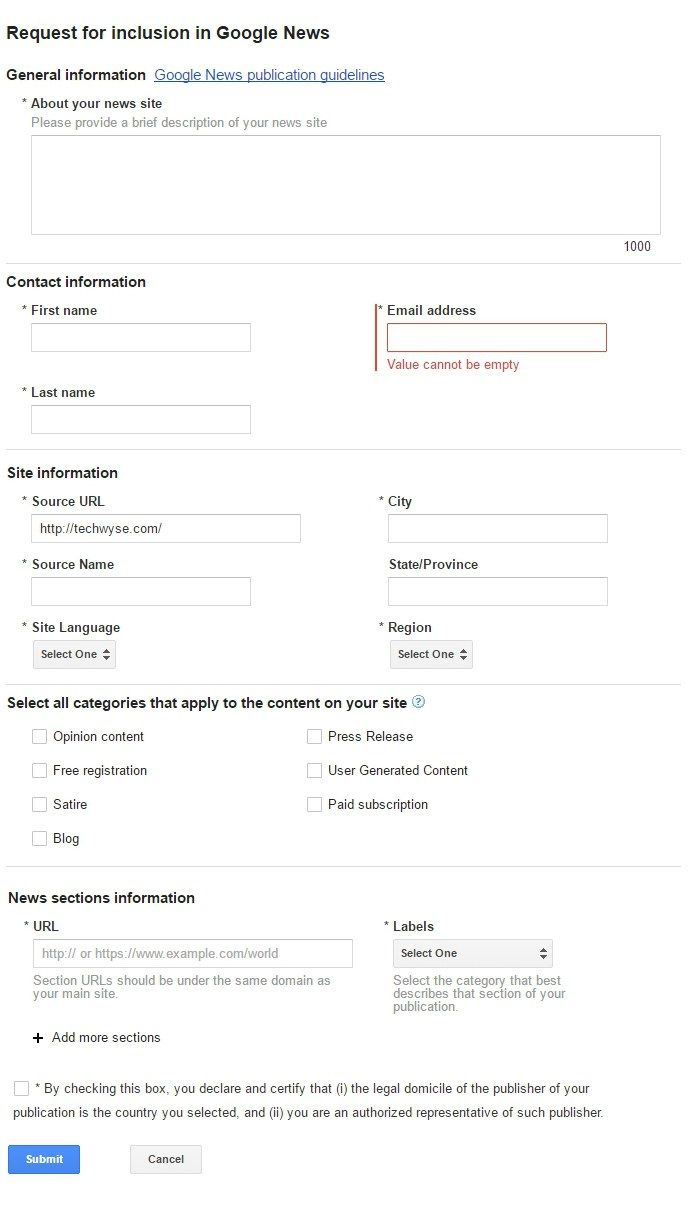 Once you're accepted into Google News by filling out their form, we need to follow a few steps to get your site ready to go.

Keep reading...
Show less