Google News: getting started
So, you're a news publisher and want to get listed in Google News.
Fortunately, Google has plenty of guidelines on how to get everything right, so let's go through those first.
 
 

Now, let's talk about applying.

You can apply here.

Keep in mind that while Google allows applying more than once, you won't be able to reapply for another 60 days after rejection. So make sure that you're completely done with all the requirements.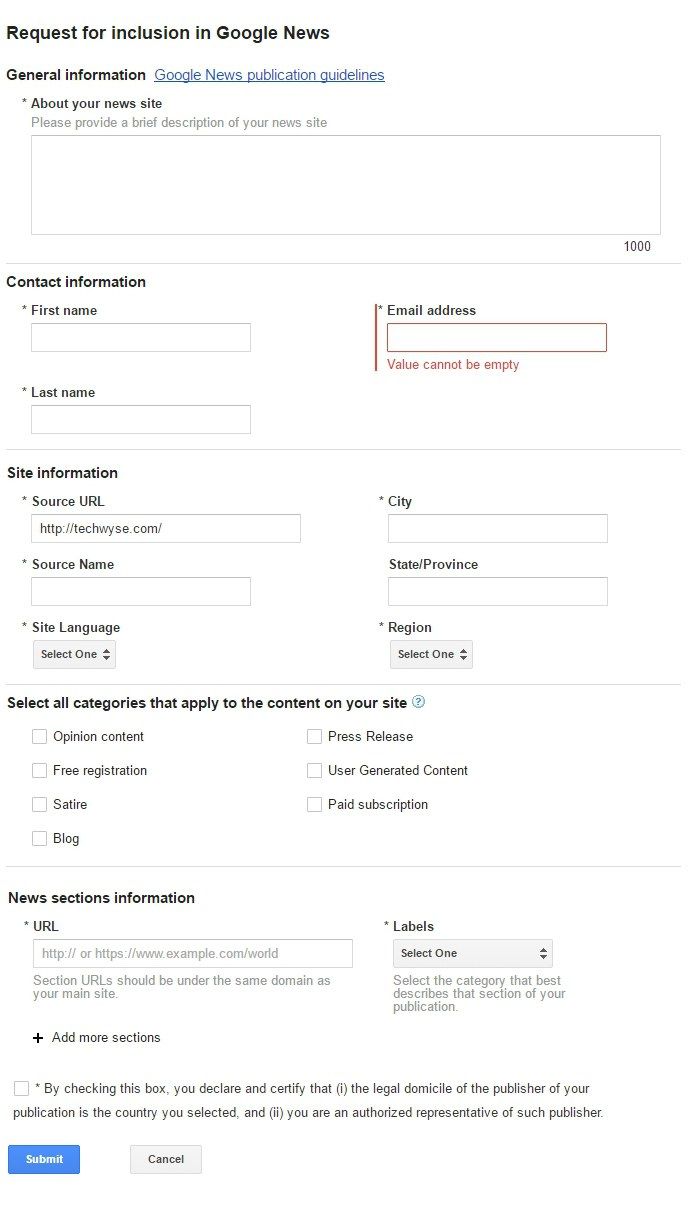 Once you're accepted into Google News by filling out their form, we need to follow a few steps to get your site ready to go.
---
Step 1: Verify ownership of your news site:
Either add a new site or click Manage Property> Verify this property on the Search Console home page (webmasters) next to the existing property that you want to verify.
 

Add a meta tag to your site's homepage (you can do this easily with the Layout & Design tool), verify this tag by signing in to your domain name provider, Google Analytics account or Google Tag manager account.
---
Step 2: Review and update your news site details
Once the site is verified, find the "Sitemaps" section under "optimization" in the navigation bar on your Dashboard page
Choose to "submit/test a sitemap" from the Sitemaps section of the navigation bar
Your RebelMouse website has Google News optimized and guideline compliant sitemaps automatically generated so you can get indexed the best way possible.
Full sitemap format:
To find your full sitemap, you need to append the following to your site's home page URL:
/feeds/sitemaps/news_1.ggl
Example: http://www.ecowatch.com/feeds/sitemaps/index_news.ggl
Section sitemap format:
For sections, the URL is slightly different. It should be: /feeds/sitemaps/$sectionname/index_news.ggl
Example: http://www.ecowatch.com/feeds/sitemaps/climate-change/index_news.ggl
---
Step 3:  Review and update your site's news sections (and choose and Editor's Pick sections if you have one!)
You can choose which sections you want to feed to Google News, and they recommend you create an Editor's Pick section to hand-select the best ones.
Editors' picks: You can provide Google with up to five news content items on which you want it to place more prominence.
This could be done for a number of reasons; it could be content you are especially proud of, or it may be particularly topical. Perhaps it relates to content that you feel Google News has missed but should be picking up on.
---
ALL DONE!