Save Your Pet - Call a Veterinarian Clinic That's Always Ready for an Emergency
Have you ever needed emergency care for your pet and all the veterinarian clinics were closed? Some veterinarians explain that when they are closed, they offer another location's telephone number that's available after hours. Many times it's located an hour away and patient's parents can't drive that far away in the night. Sometimes, the owner's beloved pet made it until the next morning, but sometimes, they didn't. When a pet owner loses their animal, whether it's a tiny pet mouse or their collie dog, they can become overwhelmed with grief that can last for years.
If you own a pet, and reside in the Broward or Palm Beach counties, there's an animal hospital located nearby that stays open on weekends, all day and night. AEC-D, (Animal Emergency Clinic of Deerfield Beach) operates a spotlessly clean clinic where the entire staff gives animals excellent and compassionate care. They treat animals with utmost care that's professional, yet absolutely caring. The office is open from 5 - 8 p.m. on weekdays, 4 - 8 p.m. on Saturday, and round the clock on Sunday and holidays. Their services include state-of-the-art lab work, with results available in minutes, diagnostic imaging that includes X-ray and Ultrasound, and emergency care.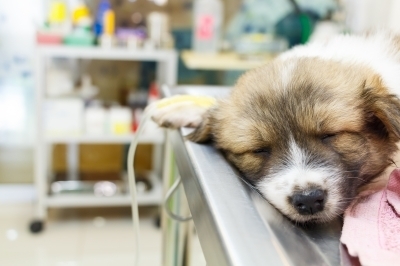 Intensive care is not just for the human race. Very often pets that experience sudden emergencies are given treatment in the clinic and need oxygen therapy or thermal support. They often need vital signs monitored, just like a human needs when they're admitted to the hospital intensive care unit. The doctors that care for the animals are well known all over the areas of Boca Raton, Palm Beach, and beyond. If you've ever wished that you could take your animal to a doctor and staff that totally understands them and loves them all, the way their owners do, you're very fortunate to have found this clinic.
Log on to the website where you can read much more about this veterinarian clinic and how to know when your pet is in need of emergency care. Is he/she panting heavily, did it swallow one of the Bufo Toads? Does he suffer from allergies and have hives, with difficulty breathing, or did he swallow the noisemaker in his toy? If you think your pet was bitten by a venomous snake, or stung by an insect or spider, get him to the clinic. Is there a wound that won't stop bleeding? Accidents with vehicles happen all too often when a dog, or cat, gets out of the house. This is traumatic for everyone involved, and calls for facilities care. All of these accidents and illnesses are definite reasons to get in touch with the animal hospital immediately.
Always have your pet inoculated on time, every year, for its sake and for the sake of other pets and humans. Your pet's doctor's office will alert you when it's time to bring him/her in for non-emergency care.