Having cosmetic surgery can be a life-changing event. A cosmetic procedure can entail getting breast enhancement, facial contouring, body contouring, or facial rejuvenation. The recovery time for a cosmetic operation can range from a few days to numerous weeks. Whichever type of surgery you are getting, you will need to prepare so your energy can be used towards helping your body heal. Use the following tips to help make this part of your cosmetic procedure relaxing and comfortable.
Many cosmetic operations require at least a few days for recovery. It's advisable to have a friend, family member, or caregiver stay with you to help you around the house. Arrange for another person to watch your children. Choose an area in your home where you can rest during your recuperation. This can be in your living room or other place you find comfortable. Stock this area such magazines, crossword puzzles, and books. It's beneficial to have a television near this place with a remote control. Clean your house entirely and have all your laundry done prior to your surgery.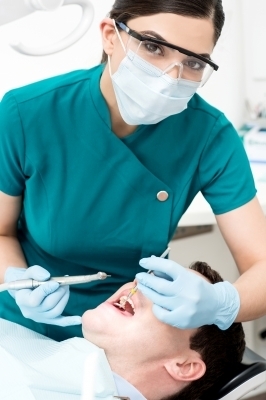 Fill your cabinets, freezer, and refrigerator with nutritious foods that don't require much preparation. It's helpful to make a few casseroles and cut them into meal-size portions. Freeze each portion. You can easily heat each meal when you want to eat it. Some foods should be limited because they contain salicylates. This includes almonds, berries, cherries, oranges, limes, and nectarines. Minimizing these foods will help reduce swelling after surgery. Instead, choose healthful foods like yogurt, soups, and gelatins. These foods are more easily digested. Avoid drinking alcohol after surgery. This can interfere with your medication. Alcohol increases bleeding, heightens the risks of infection, and depresses immune functions.
Ensure that you have all necessary paperwork returned to your cosmetic surgeon. Call your insurance company to confirm your procedure. Mentally prepare yourself for a new look. This can be difficult but concentrate on the benefits of surgery. When you have serious doubts, talk to your doctor. Relax and pamper yourself the night before your surgery. Try deep breathing and meditation to keep your mind off negative thoughts.
Receiving cosmetic surgery such as cosmetic facial procedure can enhance your looks and overall outlook on life. By preparing mentally and getting your daily life in order, you can reap the benefits of the surgery with a smooth recovery period. This will allow your body to adjust to the change more easily. For questions or concerns, talk to your doctor or a member of his staff.