If you have a new oblong scarf, you are probably looking for some fun ways to wear it. One of the most popular ways to wear this type of scarf is to use it as a light shawl. You can open up oblong scarves rather than doubling them over, making a shawl to drape lightly over your shoulders. This is a great way to show off the pattern on your scarf, and it can be a good thing to have for extra coverage in a pinch.
Another popular option for this type of scarf is the simple circle. Put the scarf around your neck, with the ends of it towards the back. Cross the ends of the scarf over each other one time, and then leave the ends draping down in front. This is an elegant and simple way to wear the scarf, and it shows the pattern off beautifully.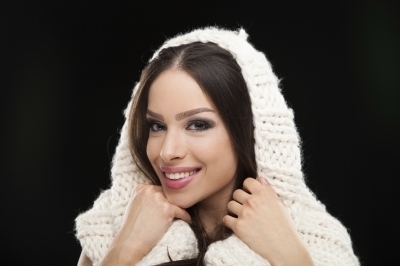 If you want to have an infinity scarf look, but your scarf isn't actually constructed that way, you can still replicate the look. Start by placing the scarf around your neck, leaving the ends dangling towards your back. Cross the ends and bring them up to the front. Once the ends are in front, cross them again so that the ends are at the back. Repeat the process until the ends are too short to be crossed again. At this point, tuck the ends beneath the loops on the scarf for an infinity scarf look while using oblong scarves.
Very large oblong scarves offer you another option for unique wear: As a sarong. To wear your scarf as a sarong, open it out completely and pull it around your body, keeping the open ends to the side. Tie a small knot in the ends to create a sarong that puts the pattern of the scarf on full display. You can vary the placement of the sarong knot, depending upon how much coverage that you are looking for. There are some beautiful scarf choices available today, and you can usually get great prices online. You can find plenty of beautiful options in scares from 100silkscarf.com. Check them out today!