It is common for elevators to be out of service during an emergency in a multi-story building. Unfortunately, this can be a dangerous situation for those with limited mobility. The wheelchair bound, elderly, and disabled often cannot get down stairs quickly. Many cannot use them at all. As a result, businesses such as Evacuscape have designed special chairs that allow everyone to use stairs.
Evacuation Chairs Are Saving Lives
Statistics show that 8% of victims who die in fires are disabled or bedridden. Those over 65 account for about 18% of fire-related deaths and 7% of injuries caused by fires. However, these numbers have begun decreasing since Canada and the U.S. passed laws requiring institutions and businesses to provide safe exit strategies for every person in their structures. The evac chair has been a big part of the solution and many multi-story structures now have chairs on each floor.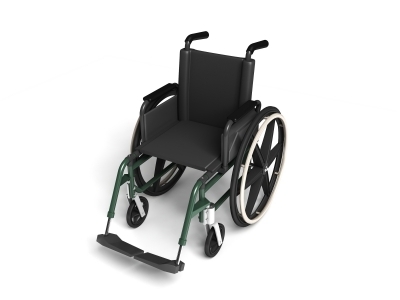 Anyone Can Use the Chairs to Help
An evac chair is designed so that one person can help another get down stairs. They fold up to small sizes and can be stored in closets or on hanging wall brackets Chairs set up in seconds. There are just 4 simple steps and each emergency chairs comes with instructions. Every unit includes a padded seat, back rest and safety harnesses. There are front wheels that ensure chairs glide over surfaces. Their unique design allows one person to safely tip the chair slightly and smoothly transport a passenger down flights of stairs. Safety brakes add additional security
There Are a Variety of Models
Every quality evacuation chair is carefully designed for safety and some include additional features. A standard model will accommodate up to 363 pounds and is safe for most people. Each chair accommodates medical devices and is designed for a single user. However, clients can also order models that include wheel locking brakes, 5 point safety harnesses, and weight limits of up to 500 pounds.
Evacuation chairs are safety devices used by businesses and institutions located in multi-story buildings. The sturdy units allow a single user to transport those with limited ability down flights of stairs. Chairs are made in a range of styles and can transport passengers weighing as much as 500 pounds.