eBay Wholesalers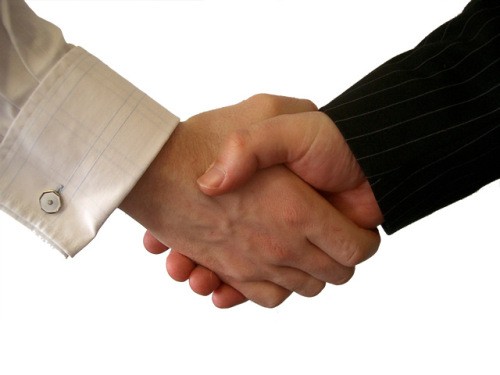 Ebay Wholesalers Exposed
Ebay Wholesalers - Where To Find Them?
How To Find Wholesalers For eBay
Finding good eBay wholesalers for your niche or niches to sell items on Ebay or to drop ship is one of the most daunting and time consuming tasks you can get yourself into. The overall outcome of your business depends on the quality and reliability of good wholesale suppliers, not just their rock bottom deals.
There is no use in having good wholesale prices if your customers are going to get disappointed for a late delivery or poor quality items. Vice versa, there is no point in having a wholesaler with a quality inventory and good delivery times or customer service if their rates are higher than Amazon, HomeDepot or Walmart.
Another problem is that when and if you do find a good wholesale supplier that meets all or some of the criteria, there is usually an army of other eBay sellers putting up for auction exactly the same item as yours, that means your chances of success are marred by competition and randomness.
You need to get a good list of eBay wholesalers that tick all the right checks before you even start eBaying or drop shipping around and that's when the problems start, because it is no easy task to find them. Wholesale suppliers are what they are, their job is to sell in large quantities, as a result some may even refuse to do business with you because they not consider their time spent on your small order worth the effort because they normally deal with important and more lucrative business volumes.
This time consuming but crucial task can be accomplished in three different ways:
1 - On the web
2 - On trade magazines
3 - Directly enquiring manufacturers
Each one is a pain with pros and cons, but it is a pain that will save you disappointment down the line.
Tried and Tested eBay Wholesalers List
Ebay Wholesalers On The Web
Best Wholesalers For eBay
Because wholesale suppliers are not good advertisers, chances are that you won't find what you are looking for right on the first page of Google, instead you'll have to dig down to page five, ten or even twenty or more before you can find something decent.
If not, you may have to change your search terms several times. You may want to key in key phrases such as: niche term + "wholesale" or niche term + "wholesaler/s" modifier. If still no luck, you can use synonyms like niche + "reseller", niche + "warehouse" and so on.
Some niches are so difficult to get a supplier for, that it may be necessary to order from a competing eBay seller just to find out where He/She got the item from. However, as a general rule, the more difficult it is to find a wholesaler, the more bad news because the luck of suppliers even after deep digging reflects a poor market where good suppliers had no chance or interest in stepping in.
This may lead you to a "reverse-engineering" search, whereas you do not search for suitable suppliers after your chosen niche, instead you pursue a niche based on how easy and how good quality you can find wholesalers for this niche that you had never considered before.
In other words, if there is a good supplier this means the niche is profitable enough for whatever wholesaler to invest in a good business with good customer service, competitive prices and a good website with inventory easily displayed.
Even so, if and whenever you find suitable eBay wholesalers, then it's time to check them out. Since you may trade with t hem for years to come, it is a good idea to give them a ring to get a feel for their personality, human touch and general knowledge and skills in their niche trade. A good outcome with you will translate with a good customer service, good business conduct and general good dealing with.
You may want to ask for references too. Ask for regular customer references that you may want to enquire later but most importantly test the company. Just place an order and see how quickly they deliver and how well they track your order.
Click Here For Official eBay Wholesalers List (tried and tested)
eBay Wholesalers By Manufacturers
How To Find eBay Wholesalers Checking Manufacturers
A very effective method of looking for eBay wholesalers is to contact the manufacturers directly. Why? Sure they know what their supplier are, and if you contact them expressing your intention to sell their product, they will be more than eager to oblige.
This method effectively cuts out everything by going straight at the root. What manufacturer would not want to help you sell their products?
They will have a list of all the suppliers they are selling to for you to use for your auctions. If you are not sure yet what manufacturers you should look for, you can use the web to search for manufacturers directories.
Two of these directories are:
http://www.macraesbluebook.com/
Even so, you may still need to check and test them out as in the online search method in order to assess them. Just because you are handed over a list of suppliers on a plate by the manufacturer, it does not mean that all will be good, you still have to do your homework, but at least you'll save yourself a lot of searching time.
Also, if you do find eBay wholesalers through this method, make sure to check whether they take orders on e-mail or credit cards. E-mail orders will make it easier to automate your order. It seems obvious in this time and age, but some do not fulfill these criteria with the obvious restrictions involved.
eBay Wholesalers Directory
Do Wholesalers Lists For eBay Make Life Easier?

Another very popular method of finding good quality eBay wholesalers without enquiring manufacturers is to get a vetted and tested wholesaler directory. This will give you the advantage of having a list as offered by a manufacturer method, but the difference is that there are tons of manufacturers, not just one, and all have already been vetted and tested for you.
This means that you have a list of all the best and most reliable wholesale suppliers in all possible niches already laid out for you, without need to spend time first searching for them using any method, then spending even more time checking them out only to find out that they were not worth your research time and effort but few of them.
Apparently, one very popular eBay wholesalers directory is http://www.salehoo.com/with more than 8000 tried, tested and legitimate wholesalers constantly updated, forums for buyers and sellers and no minimum order limitations.
eBay Wholesalers On Trade Magazines
eBay Drop Shipping Wholesalers On Magazines
Another method is to search for eBay wholesalers in trade magazines. You can search for trade magazines online by typing: niche term + "trade magazine". In these magazines you'll find the products you are searching for your niche advertised there by the suppliers. You can do the same off line in a library.
Click Here For Official Wholesalers Website (tried and tested)
Where To Look For Wholesalers & Distributors | eBay
Where To Look For Wholesalers Distributors Ok, so you have decided you want to sell more regularly on eBay and are looking for a wholesaler. Well, let me clear a few things up. First, you are not going to have...
www.ebay.com
eBay - one of the UK's largest shopping destinations
Visit eBay.co.uk to buy and sell new, used and vintage items from private or professional sellers. Great deals on clothes, tech, car parts, home & garden and many more. You can also buy new items direct from brands and retailers through our Outlet
www.ebay.co.uk
Starting a business on ebay, where do I find the wholesalers? - Sheffield Forum
Starting a business on ebay, where do I find the wholesalers? Sheffield Business & Employment
www.sheffieldforum.co.uk
More posts are loading...