How to Use the Custom Feeds Dashboard
The Custom Feeds Dashboard allows you to create custom RSS, Atom, and JSON feeds. You can access this dashboard by appending the following to your site's URL: r/dashboard/custom_feeds.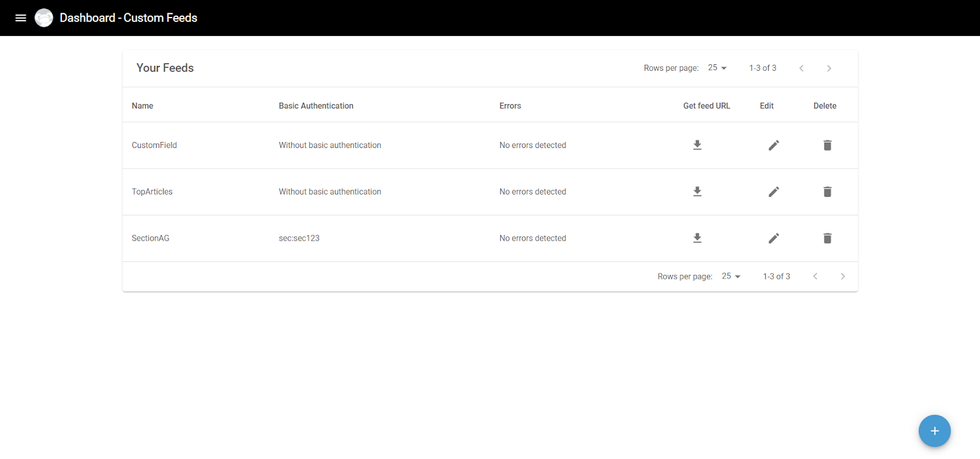 ---
To add a new feed, click the ⨁ icon in the bottom right-hand corner. From there, you can enter your feed's name, code, and desired template. Within edit mode, you can also add basic access authentication, and even preview the feed before it goes live.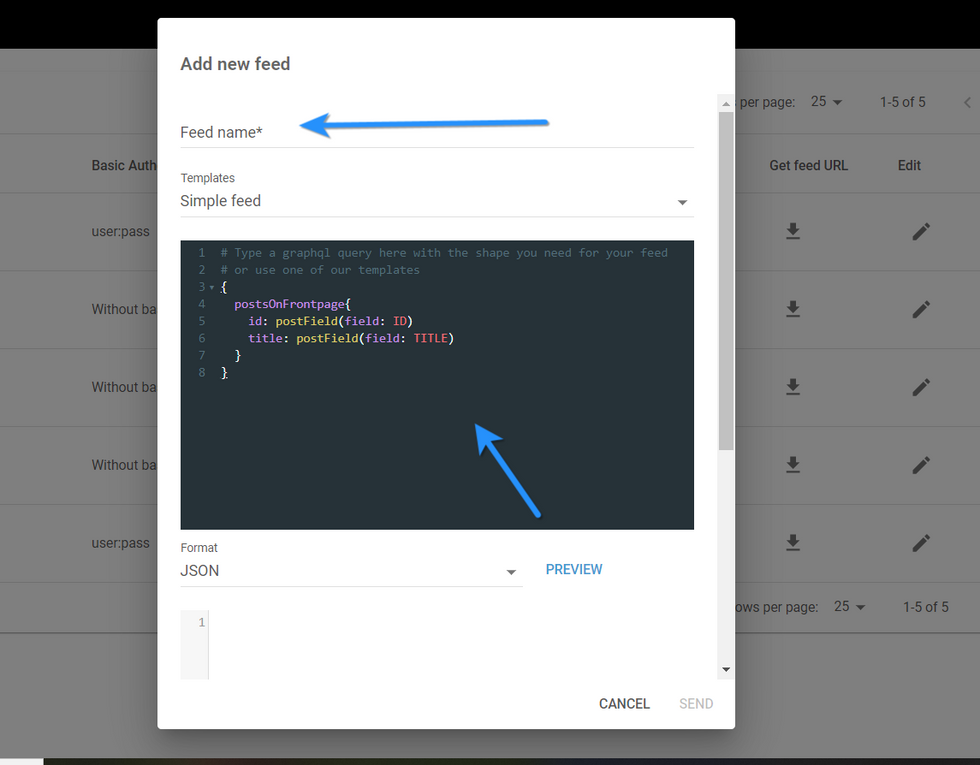 In code mode, you can view a drop-down list of template examples: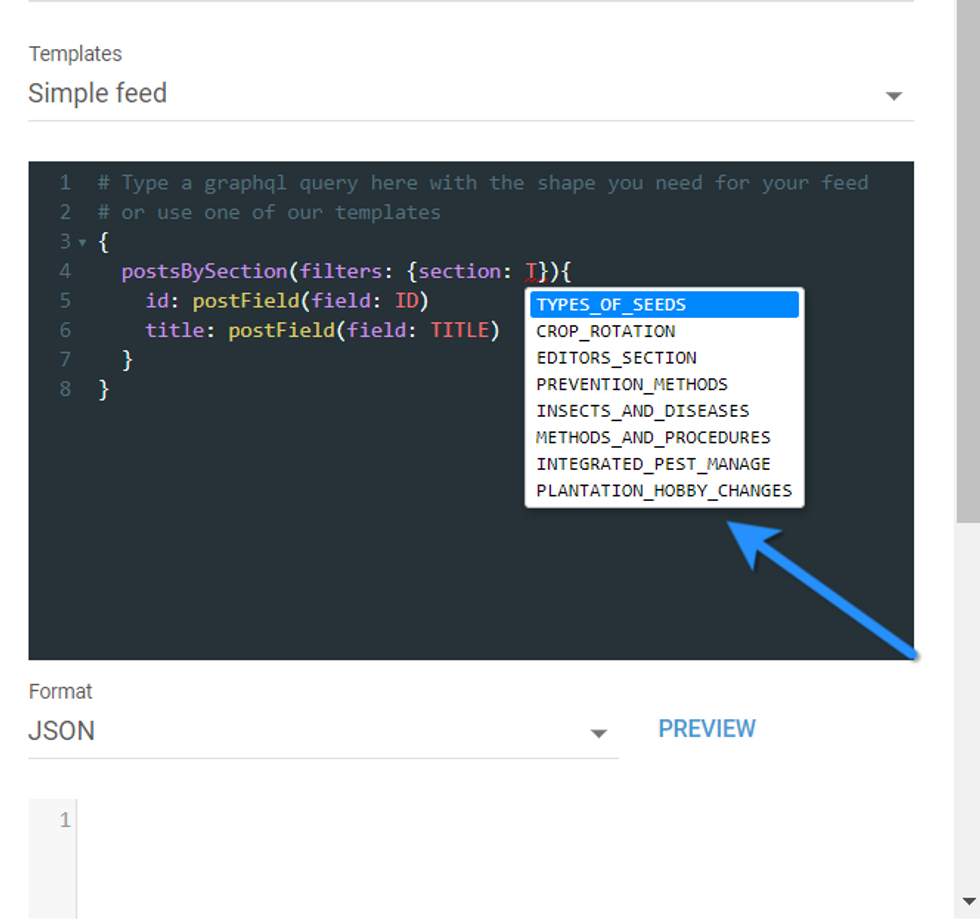 To edit an existing feed in your Custom Feeds Dashboard, click the pencil icon next to the feed.
The Get Feed URL download icon allows you to grab the feed's URL in RSS, Atom, and JSON formats. Here's a screencast of this feature, including how the basic access authentication functions:
All RebelMouse sites have automatically generated RSS and JSON feeds of their home page, sections, and subsections. Click here to learn more. If you have any questions about how to use the Custom Feeds Dashboard, email support@rebelmouse.com or talk to your account manager today.