Creating a Post
Creating a post with the RebelMouse entry editor is fast and easy.  Here are the basic steps:
1. Click on 'Add Post'
First, the in left menu, click on 'Add Post' under 'Posts'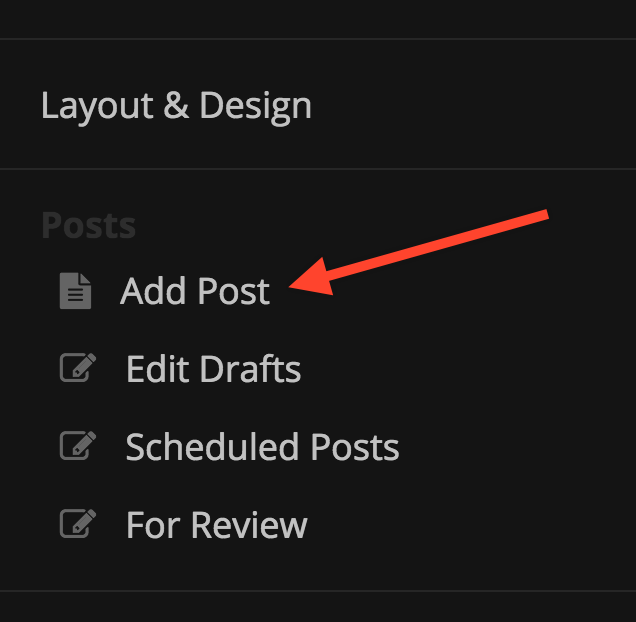 2. Add Your Lead Media 
This can be an image, video, or even a gif.  
3. Write a Great Headline
Write a headline for your post.  You can also add a subheadline if you'd like.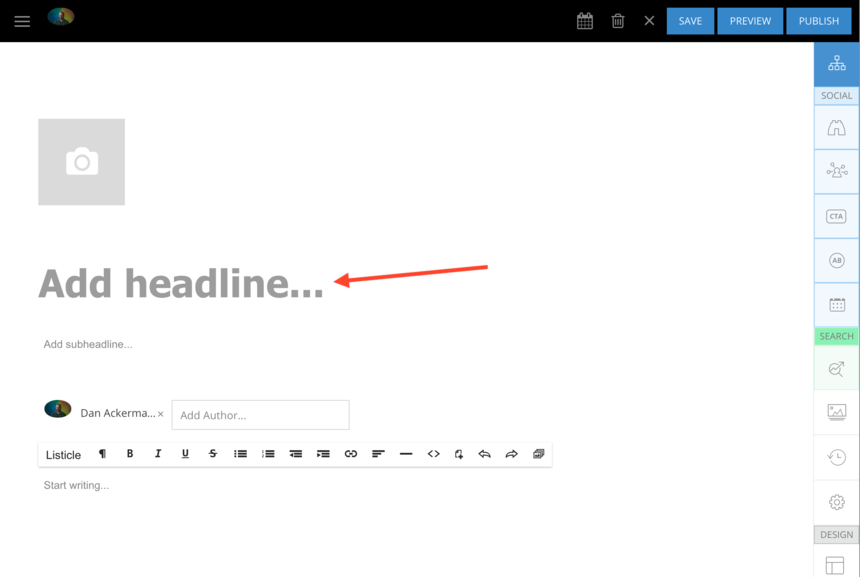 4. Write Your Article Copy
Start writing the body of your article.  You can even add media to the post by using the add media bar.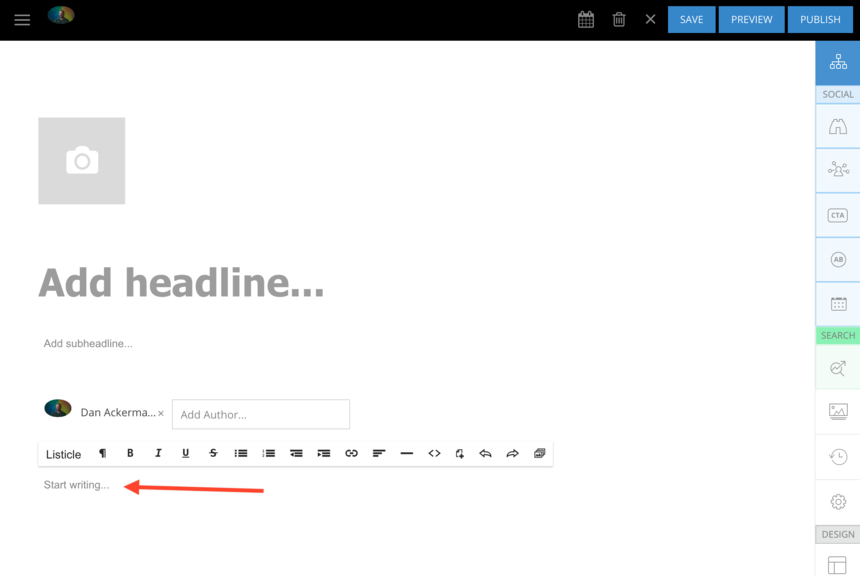 Style your text using the rich text toolbar: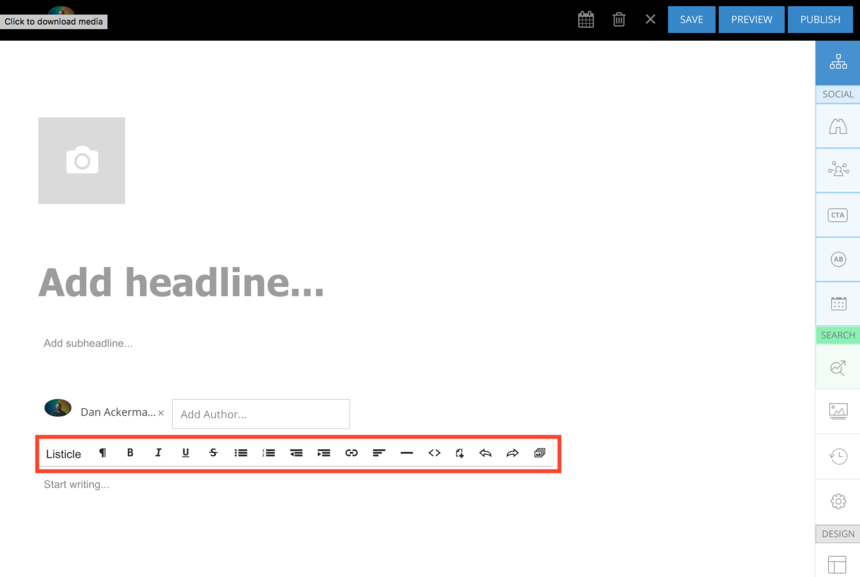 5. Schedule/Save/Publish
Once you're happy with your post, you can save it as a draft, publish it immediately or schedule it for a later date by clicking on the toolbar in the upper right.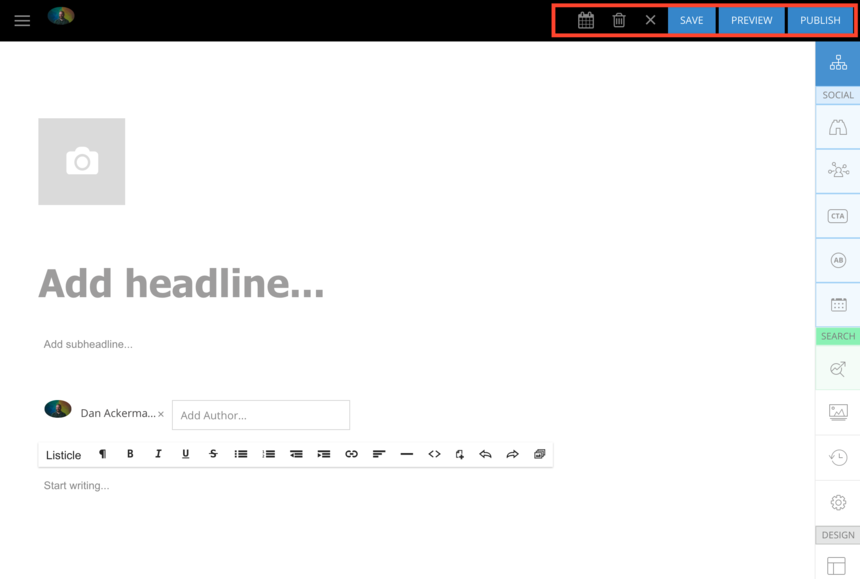 That's it!  You can learn more about the more advanced features of the entry editor by clicking here.  
Happy Posting!