Content Feeds Dashboard
Content feeds are a great way to automatically populate your site with a variety of editorially-aligned content.  The Content Feeds dashboard allows you to manage and curate User Generated Content and connect RSS Feeds to your site to give visitors more of what they love without straining your editorial resources.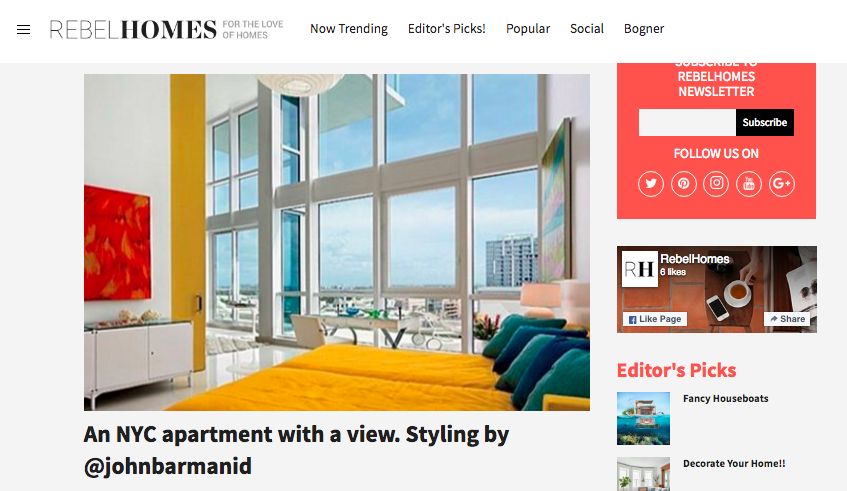 To get started, click on 'Content Feeds' in the left admin panel OR type YourDomain/core/dashboard/content-feeds: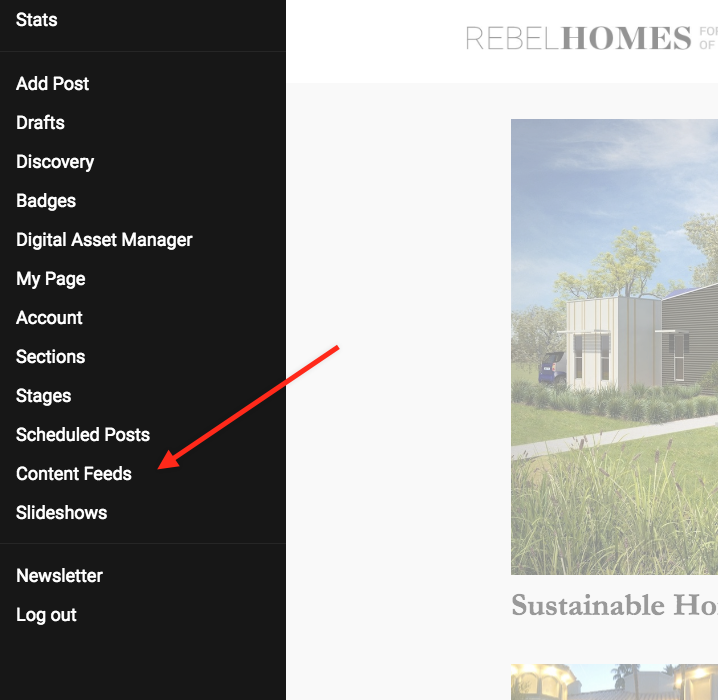 RebelMouse supports the following networks:
Twitter
Facebook
Instagram
Google+
Linkedin
Flickr
Tumblr
RSS Feeds
Pinterest
Stocktwits
Giphy 
In the "Feeds" page, you can manage all your social UGC and editorial content.  Let's use Twitter as the example.

Set up feed development by typing in an @handle, #hashtag, or search term:

You have the option of having content automatically be published to the site or saved for review: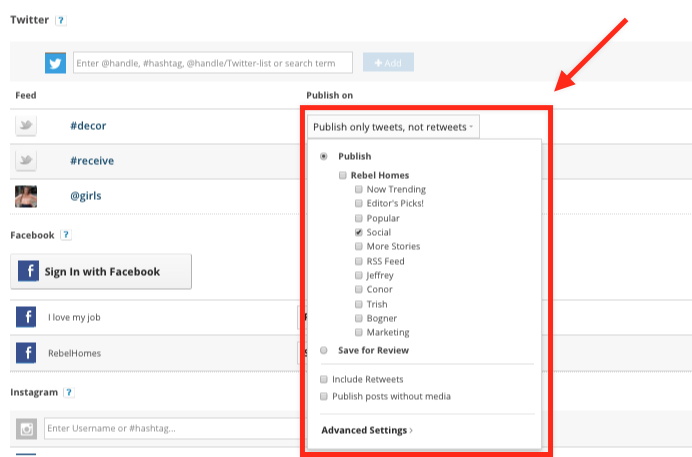 You can filter feeds by adding #hashtags and handles only specific posts are pulled in: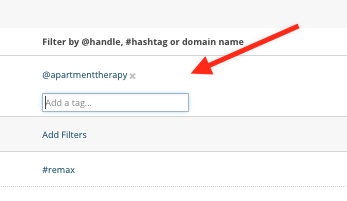 Rate your feeds, 3 being the highest, so you can control which posts should appear at the top of the page:

In the "For Review" page, you can manage content that you saved for review.
Moderation workflow features network-specific actions you can take to post UGC  on your site.  
Twitter example: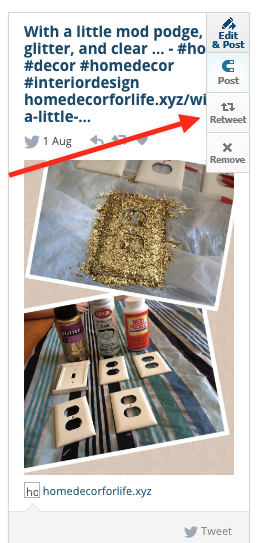 Instagram example: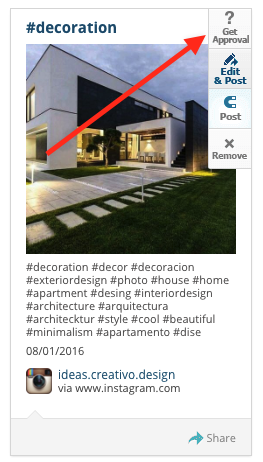 You also have a wide range of options to filter saved posts, including by social network, tags, recency, popularity, and reach: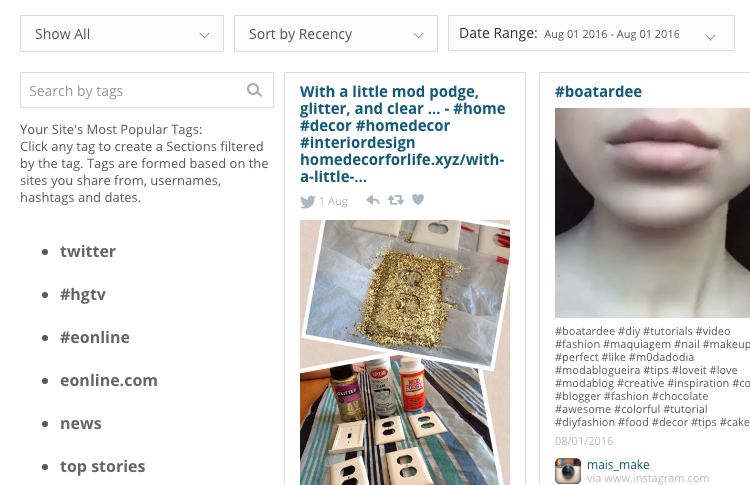 Here's how the content looks on your site.  You can edit posts with more verbiage or have them link out directly to the original sources: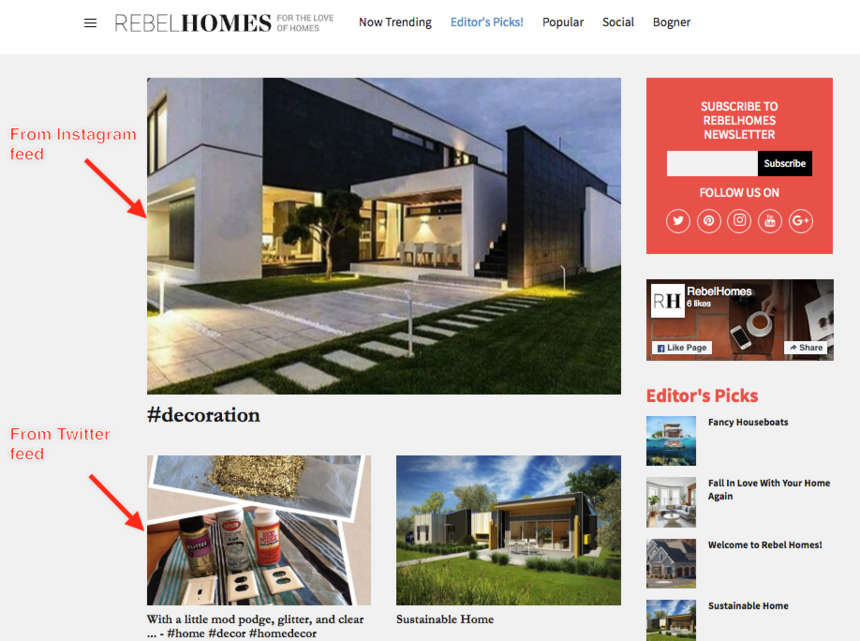 Once UGC or RSS feed content is featured on your site, you can use front-end admin features to refine the user experience on the fly: