If you are fascinated by food, chefs and recipes, the place to go is The Chef's Connection with a website address of www.chefsconnection.com. Here you can meet chefs and read their profiles which is a definite learning experience. Deep Dark Secrets is a section on the site that reveals some of the chefs' secrets. For example, which chefs like food from White Castle, Burger King, Taco Bell, Popeye's, or other fast food places? Many chefs also have tattoos. Who is the Sous Chef at elan in New York with illustrations of pin-ups and cooking on his arm? You can find out in the tattoo section on the website!

If you are looking for Chef jobs, The Chef's Connection is the place to start. There are openings posted from across the nation and even Canada. You can browse through the job listings according to job type if you wish. Job types include full-time, part-time, temporary, freelance, summer job, and internship. You can also browse by job salary, by date posted, and by Job Category. Job categories include administration, beverages (bar tender, sommelier, barista, etc.), bread baker, kitchen, and front of the house. You can even submit your resume on this page.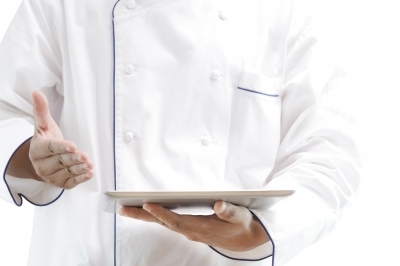 You may want to search for something in particular such as chef jobs New York City, which is the place to be for a chef. There is a nice listing for a new restaurant to be opened soon so they are hiring for all positions. They need front-of-house personnel which include bartenders, hosts, servers, server assistants, and kitchen servers. Plus they are trying to fill the back-of-house positions that include prep cooks, line cooks, pastry cooks, pantry cooks, porters, and dishwashers. It sounds like a great way to get in on the ground floor of a new restaurant, and work your way up!

You will also be able to get recipes from some of the famous chefs that include appetizers, entrees, desserts, side dishes, and cool cocktails. There is also a section for videos that include chef interviews and tales from the kitchen which can be hilarious. There are videos on cooking and shopping for food that can be quite educational. The photo gallery is amazing and it makes you want to reach right in and grab something like cherry cordials to munch on. Most if not all of the pictures are taken by acclaimed New York food photographer Alan Battman who founded The Chef's Connection at jobs for chefs in New York.