Heating your home can be expensive, especially if you have an older boiler. However, there are many tips that can help you lower your monthly energy costs and still heat your home so you remain comfortable all winter long. A few of these tips include the following.
Check The Temperature - You can lower your bill quite a bit by lowering the temperature just a couple of degrees. Often, you'll still be warm enough in your home and won't even notice the difference. This is the easiest change you can make, but it still can have a large impact on your monthly bill.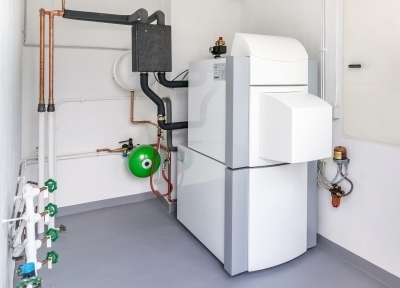 Inspect Your Boiler - Make sure you have your boiler inspected regularly. Worn or broken parts can mean your boiler is working harder to provide you with heat. Regular inspections can catch problems before they become worse and make sure your boiler is operating at its peak efficiency.
Make Even Small Repairs - As mentioned above, even small problems can make a difference in your energy bill each month. Even if it's not the time for an inspection, you should call for repairs if you notice anything wrong with your boiler. This could include unusual noises, a dramatic rise in your energy bill, or taking longer to heat your home.
Consider a Replacement - Boilers only last for so long before they need to be replaced. If your boiler is more than ten years old and you have had to repair it a few times in the last couple of years, you may want to consider a replacement. This will cost you more right now, but can save you quite a bit in the long run. Newer boilers are much more energy efficient, so you should see your monthly energy bill lower quickly when you get a new unit.
If you need help with inspections, repairs or purchasing a new boiler, make sure you work with a reputable company. They'll be able to make sure you have exactly what you need and recommend the perfect boiler if you do need a new one. You can find out more by viewing the company's website before you call them. You can check it out today to get all the information you need.