Vehicles and pleasure crafts, either personal or commercial, are subject to many hazards. There are the rays of the sun that can damage paint, debris that can cause a scratch or small dent, and rain that can cause rust. Car and boat wraps provide another of protection from damage. They can prolong the life of the car or boat, and are easy to have professionally designed and applied. Wraps are waterproof, so they are perfect for boats. A boat wrap can be applied to the entire craft or just the bottom part. Clear wraps can be placed over vinyl letter stickers to keep them in place. They are great for sightseeing boats, whale watching businesses, party boats, and fishing expedition enterprises.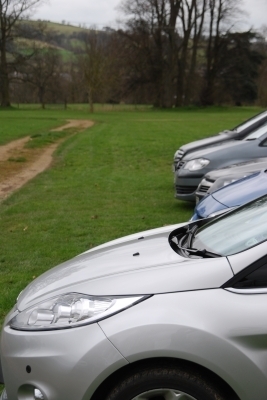 They can also identify the name of a business or a boat and offer cost-effective advertising. Fleet wraps, for instance, increase brand recognition fifteen times greater than any other form of advertising, according to the Outdoor Advertising Association of America. The process is simple and only takes a day or two.
Owners can have their own design printed, or can have a logo or design custom made. The graphics are printed on special vinyl and then laminated. The wrap is then applied directly onto the surface by professionals. It is durable, beautiful, and easily modified. If a website is established after the wrap has been applied, for example, a custom designed line of text can be printed out and applied to the wrap. An entirely new wrap is not necessary. They are also easily removed. Wraps should only be removed by professional technicians to avoid damaging the paint.
Other options include vinyl decals, stickers, and banners. Graphic design is available for the creation of logos, branding, special lettering, and slogans. If a business is just starting up and does not have a logo, one can be custom designed and then printed out on state-of-the-art machinery. Lighted commercial signs, professional signs, campaign and yard sale signs can also be printed out and installed. Designing and printing services also include business cards, stationary, and promotions items. The full return on investment for this one-time cost of advertising is realized quickly.