Dog treats are important, yet many pet owners overlook how they can be of help in training an animal. Dogs respond well to positive reinforcement and will modify their behavior to receive this type of reinforcement again and again. Although there are other ways to encourage an animal to behave, treats are a great way to do so. They demonstrate your love for the animal and provide him or her with something they love. Dogs can smell treats from a distance of 60 feet, so keep this in mind when training your animal. How should you use these treats to encourage good behavior?
Treats should only be used when the dog is calm and submissive, as this reinforces the desired behavior. When dogs are over-stimulated or excited, you need to avoid providing them with any snacks because they may associate the treat with behavior you don't want to see. Let the dog smell his or her treat, but don't allow them to jump on you. Don't give them the treat when they do so. You want to wait until they calm down again. With time, the dog learns to sit patiently to receive the snack.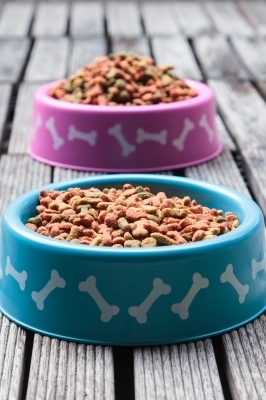 Use these treats for training purposes in other ways as well. One thing to keep in mind is you should hold back the dog's favorite treats until a training session is almost done or complete. This way, you can use the treats to re-engage the dog if he or she becomes distracted. It's best to train between meals so your dog is hungry and eager for a snack and be consistent when giving the animal treats. You should always enforce discipline and exercise when giving treats, although they can be used to show affection also.
Visit https://www.beneful.com/products to learn more about the dog treats offered through this company. With many types to select from, including Hugs and Stars with Bacon and Cheese, you are sure to find a treat your dog wants every day. Be sure to check out the great information found on the site, and read up on the ingredients found in Beneful products. If you find you still have questions after browsing the site, don't hesitate to make use of the Contact link at https://www.beneful.com/contact-us. The company will be happy to answer any questions and address any concerns promptly.