AMP Stories on RebelMouse
Easily incorporate AMP Stories Into Your Editorial Workflow to Win at SEO
It's estimated that the average attention span of today's millennials is 12 seconds. For Generation Z, the number drops to eight seconds. So if you're a publisher, brand, or new media company, there are only a few precious moments to grab your readers' attention in a digital ecosystem where the content options are virtually endless.
This is why social giants like Instagram and Facebook followed in the footsteps of Snapchat to create stories — micro experiences lasting only a few seconds before the next tap — to keep users engaged.
Google extended its already-popular AMP format to create its own version of stories, aptly named AMP stories. Not only is Google working to popularize the format alongside its competitors, but AMP stories also provide new opportunities for growth on search. Google currently optimizes AMP pages in its rankings, and AMP stories will be no different. Publishers who start to incorporate AMP stories into their digital strategies could easily leapfrog their competitors on high-value search phrases.
At RebelMouse, we've built an intuitive AMP stories publisher right into our Entry Editor. Here's an example. Our new integration means RebelMouse users will now be able to publish to AMP stories using their normal editorial workflow, further extending the content lifecycle and creating new opportunities for fresh audiences.
How to Enable AMP Stories on RebelMouse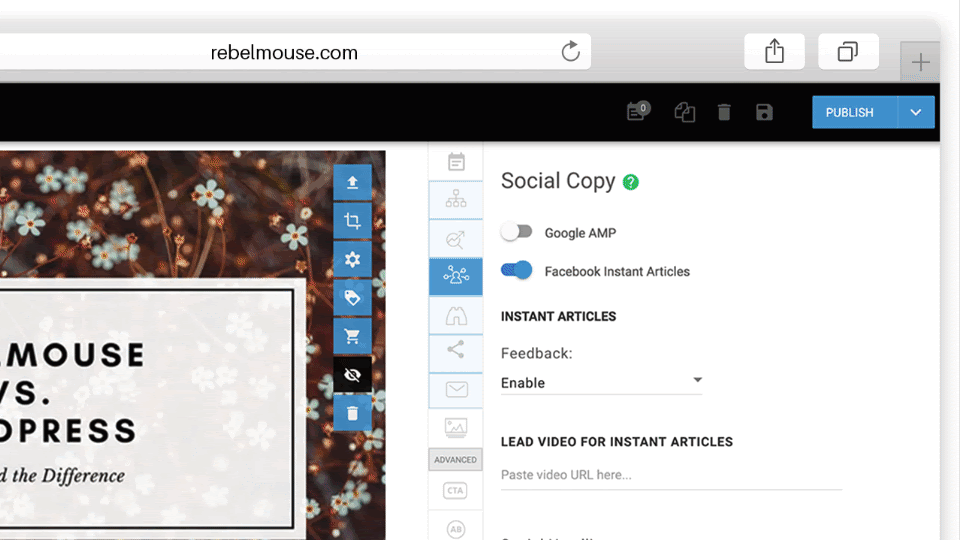 In Entry Editor, you can easily toggle AMP stories on or off in the Social Channels tab. In the same panel, you can also choose to force AMP on mobile and desktop for the article if needed.
How the Cover Slide Works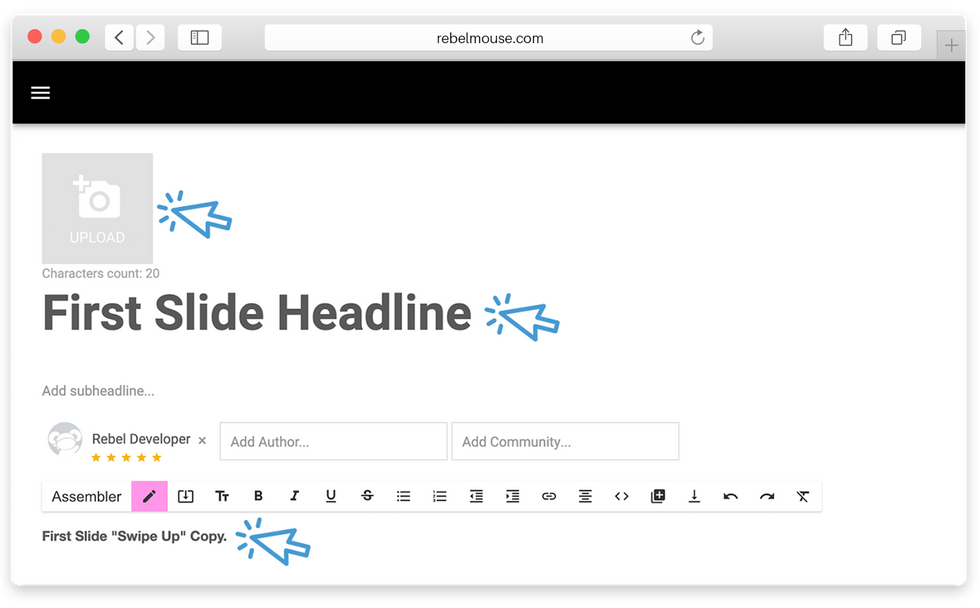 Once enabled, the lead media and article headline will become the image and headline for the first slide of the story. Any content placed before your Particle Assembler will serve as the swipe-up text for the first slide as well.
Creating the Rest of the Story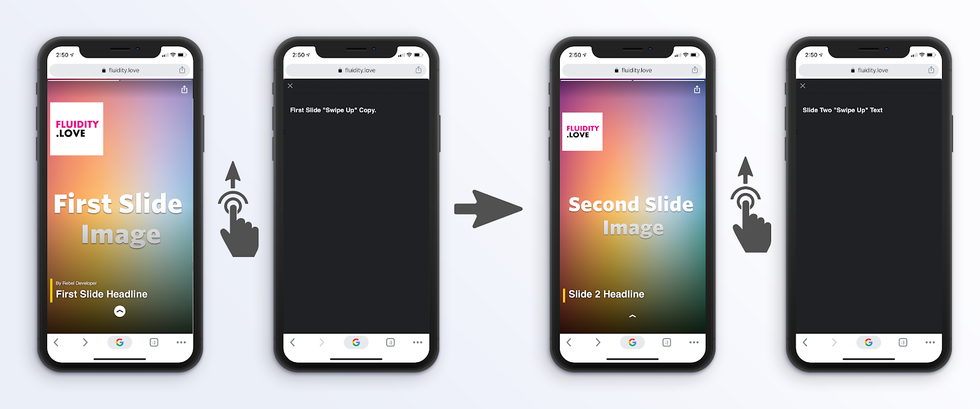 Then, each particle headline and image becomes the image and headline for each subsequent slide. The particle body is the content users see if they use the swipe-up function.
Not on RebelMouse yet? We've made it easy for content to travel across platforms like AMP, Apple News, and Facebook Instant Articles without disrupting the already-chaotic workflow most content creators face on a daily basis. Start experiencing growth on site, search, social, and everywhere your audience lives. Request a proposal today and let's start working together.
Already on RebelMouse? Email support@rebelmouse.com to learn more about AMP stories or talk to your account manager today.