People typically want their skin to look as good as possible, and sometimes this leads to them visiting a dermatologist in Covington, LA for cosmetic treatments, such as laser skin resurfacing. However, before undergoing such a treatment, it's important to understand the pros and cons of this type of treatment.
The Basics
In laser skin resurfacing, a dermatologist in Covington will use a laser to remove the surface of the skin, which causes newer, smoother and tighter skin to grow in its place. This is called ablative skin resurfacing. Some people may opt for non-ablative resurfacing instead, which stimulates the skin but doesn't actually remove it. This can tighten the skin and perhaps increase collagen growth, but won't cause as big of a change to the look of the skin as ablative resurfacing. It requires less downtime and is less risky, however.
Who May Benefit
Getting this type of treatment from a dermatology specialist in LA may help remove scars Dr. Soine, blotchiness, sun damage, wrinkles and brown spots on the face. Those with other conditions affecting their skin may not benefit as much from this type of treatment. The texture and thickness of the skin may influence how much the treatment will help and whether it's a good option.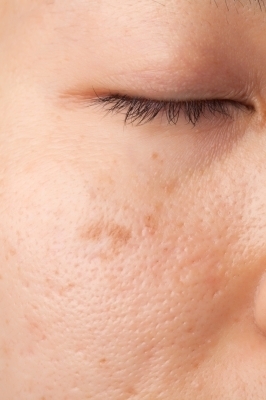 Potential Benefits
Laser skin resurfacing may be more effective at smoothing the texture of the skin than some of the other alternatives, including chemical peels, face lifts and dermabrasion. It typically provides more control than chemical peels and dermabrasion, making it more likely that the skin is evenly treated. The actual procedure is done with a local anesthetic and possibly sedation as well, making it a relatively painless procedure. People often complain of a burning sensation after the surgery, but this typically lasts no longer than a week or so. Results can last for 5 to 10 years, especially in those who take care of their skin to reduce the risk of new damage due to the sun.
Potential Risks
While this is an outpatient treatment, those who have ablative resurfacing will want to take off up to two weeks of work, as the skin will need extra care during this time and be red, tight feeling and perhaps oozing, similar to any type of burn. After the first week to 10 days, the new skin will have grown, but will still be pink or red for some time between 3 weeks and 3 months and need to be covered up with cosmetics. In some cases, the skin will be lighter or darker than normal or an infection or scarring may occur, but these are rare side effects.