Adding Review Structured Data to articles
Structured data refers to special snippets of code that search engines can pick up to make your website stand out in search listings.
---
Reviews is one type of structured data, useful for review-type articles, which adds rating information to your search engine listings. While it doesn't have a direct impact in your search engine rankings, it helps greatly with visibility in search pages and will help increase CTR for your articles.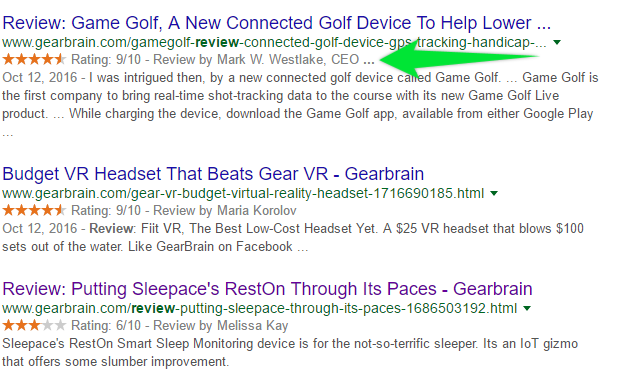 Google provides accurate documentation on how to properly implement this feature to any website and testing tools that help validate your implementation.
To make it all work:
1) Create a new mustache file, let's call it rating_schema.html, inside engine/mustache/roar/post/

2) Change the code according to your structured data needs
3) Include this file in your post.html, so it renders on all article pages.

4) Ask Dev Support to assists with adding the necessary custom fields to your site's Entry Editor.
Editors can find these in the Advanced section of the Entry Editor and they are necessary for editors to add relevant information for each article, such as the Review Value and Review Item Name.