Add Media bar to your article's lead media
Rebelmouse provides you the ability to add embed codes into the post's teaser image and will parse it to show you the content that you want.
---
You can simply add it by following those simple steps :
In the Media Bar you can:
- Upload your own content: with the camera icon at the far left.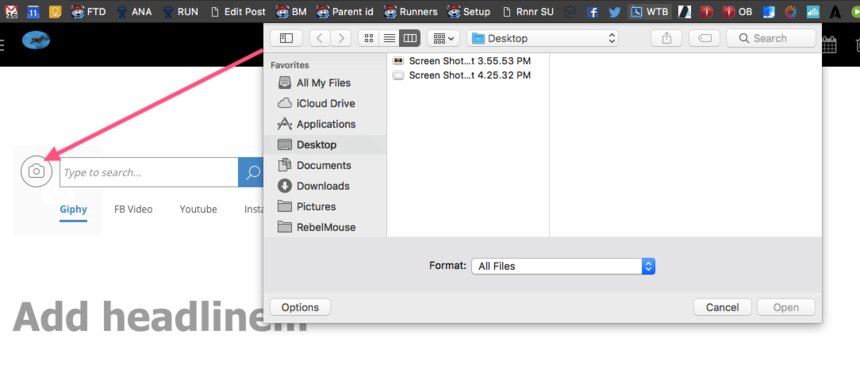 - Search: inside Giphy, FB Video, Youtube, Instagram and the DAM.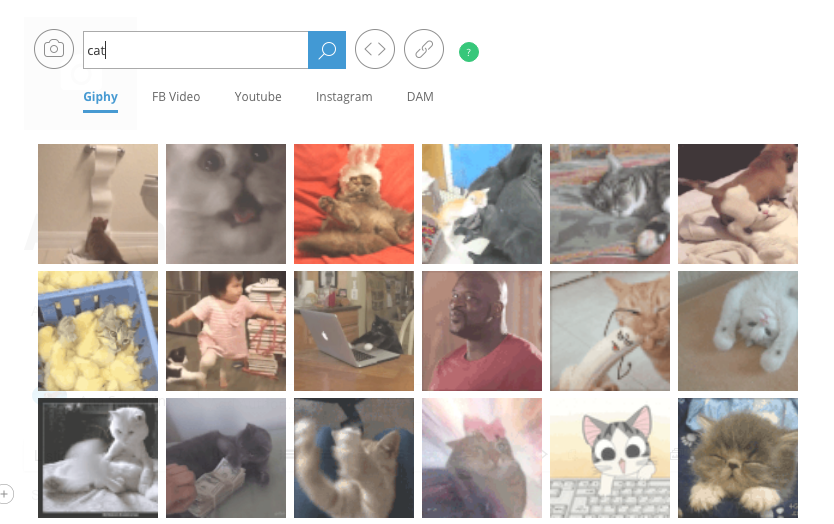 - Embed code: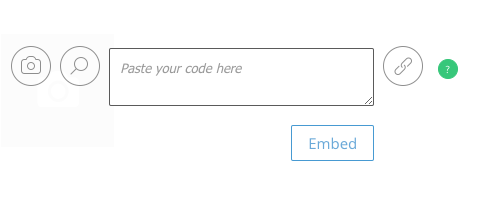 - Instert content from a URL: for example you can paste a FB video or YouTube link and we'll scrape it! (we highly recommend you use videos in the Lead Media too!)