Add a Call-to-Action (CTA)
Calls-to-action enable your audience to participate directly with your content.  Each interaction motivates shares and contributed posts, driving more traffic with each engagement. Using a simple creation interface built for authors and editors, The RebelMouse entry editor makes it easy to add CTAs with a wide-range of functionality.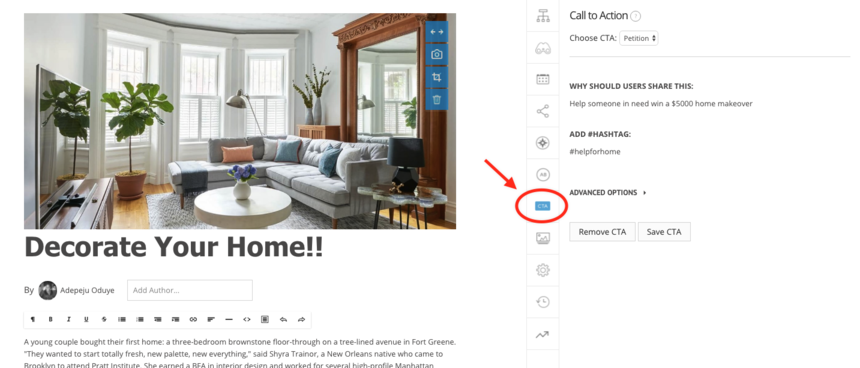 Petitions
Petitions encourage people to share a message or viewpoint to their existing social connections. 
Choose the petition option and add a call to action message +  a hashtag. The hashtag will be automatically included whenever users share the petition to social: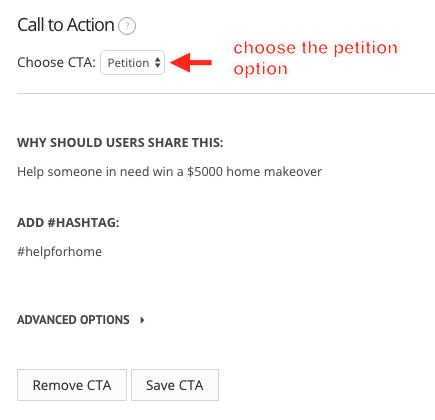 *Tip:  We recommend that your call to action message should be something that encourages users to share. One thing that can help is thinking about what you would put as your "caption" in a Facebook post. That caption often makes a great CTA for your post.
In Advanced Options, you can:  
1) specify whether users can directly share or must sign up before sharing.  Encouraging signup allows you to collect user data or add them as a community member to your web property.
2) you have the option to track performance based on the number of people sharing a the hashtag or  article views: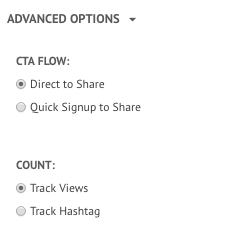 Once you save the petition, here's what it looks like in the post: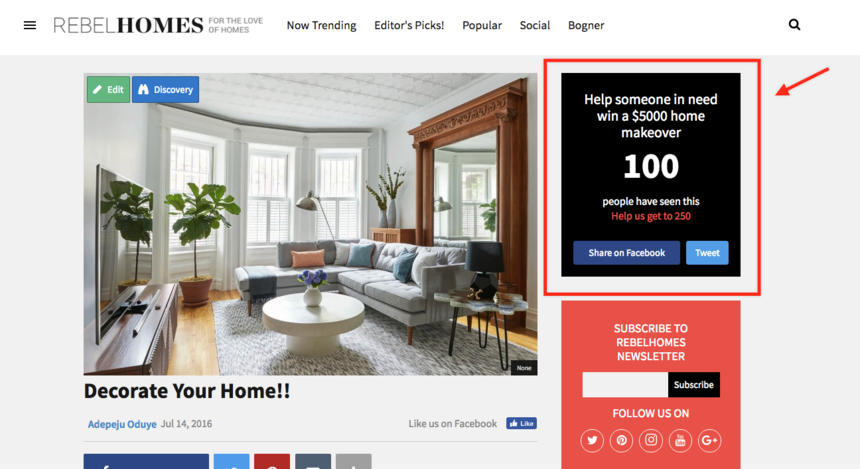 Polls
Use polls to gauge public opinion on a particular topic.
Write the question + options (you can add as many options as necessary) and save: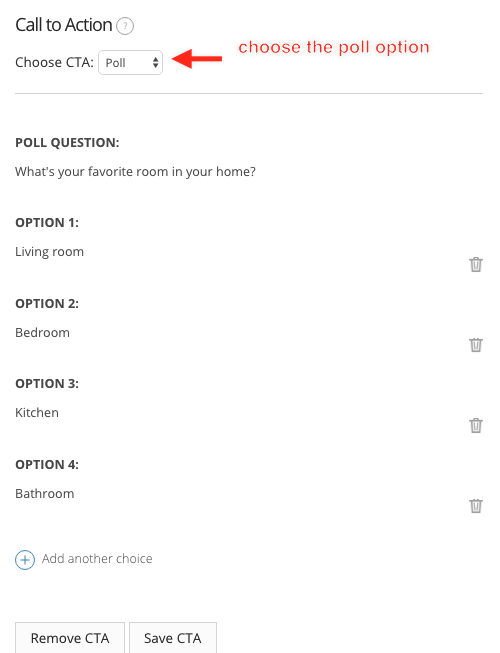 Once you save the petition, here's what it looks like: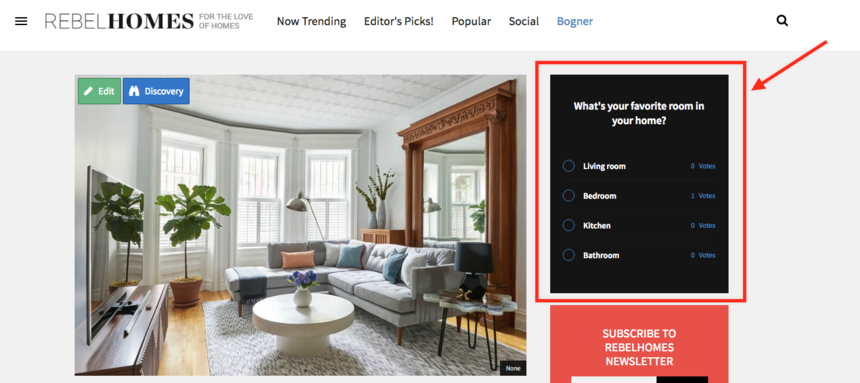 Users can easily share with their social networks once they vote: