Account Dashboard: Managing Authors with the + hack
We've had plenty of inquiries from clients with this type of situation:
"I want to add an author to the site, but I don't want to give them access. I just need their names to exist so I can assign an article to them."
---
Well, no worries! Here's a step by step guide on how to manage authors yourself.
1. Go to the Account link in the left nav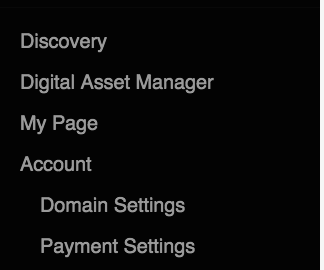 2. Click on 'Add User'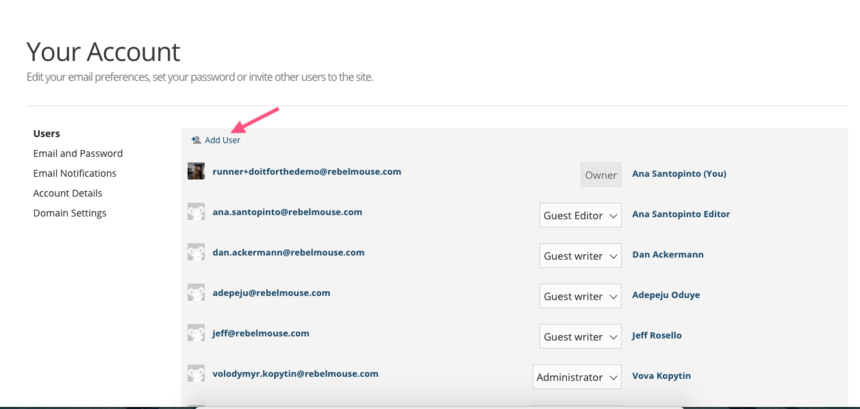 3. You will be able to input Name, Last Name, Email, Password and User Role.

What we're going to take advantage of here is the gmail hack.
4. Using the + hack on your email to control that author account
We're going to add a user that uses your email + their name so it's actually just your email that gets any notifications and has access to that particular author.
Example:

So the Name is John Doe (this is how the author will be displayed on articles) and the email is ana + johndoe @ rebelmouse.com .
The truth is, it's the same ana@rebelmouse.com (or youremail@gmail.com) that is in control of this author.
5. Click on 'Add User' to finalize the process.
Handy workaround, right?