A/B Testing using templates
There are few prerequisites to understand how it is possible to A/B Test using templates. Please get aquatinted with following concepts first:
---
The article describes <posts> tag that enables placing multiple posts in given place of the layout using specified logic and specified format.
The article describes how to achieve "posts infinite scroll" behavior or "load more posts button" functionality.
The article describes how to alter layout using URL parameter. This gives base to achieve two or more versions of the same module in website layout.
The last concept gives a way of replacing certain parts of the website with its alternative version. Using this technique its possible to go very deep with alternating website to the point where whole website could have totally different layout when using certain URL parameter. That really depends on a placement of a URL parameters check in template and what they embrace.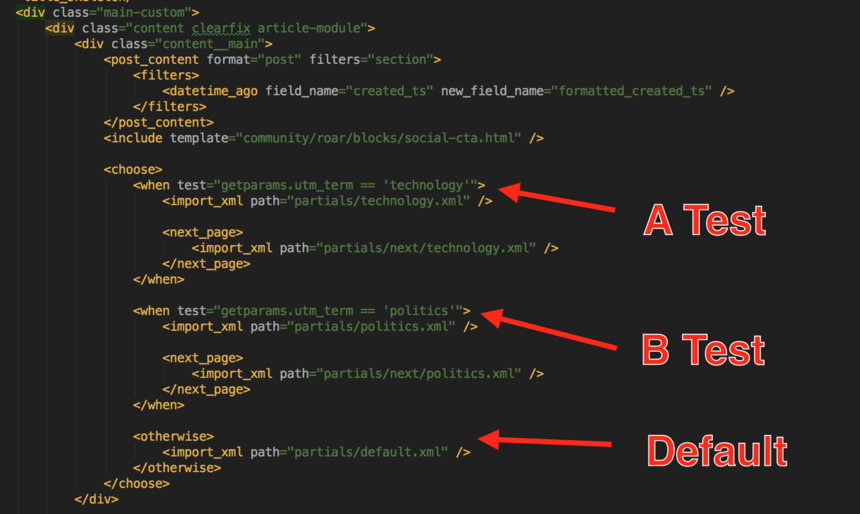 When they embrace one module or tag it is going to affect only small part of the website.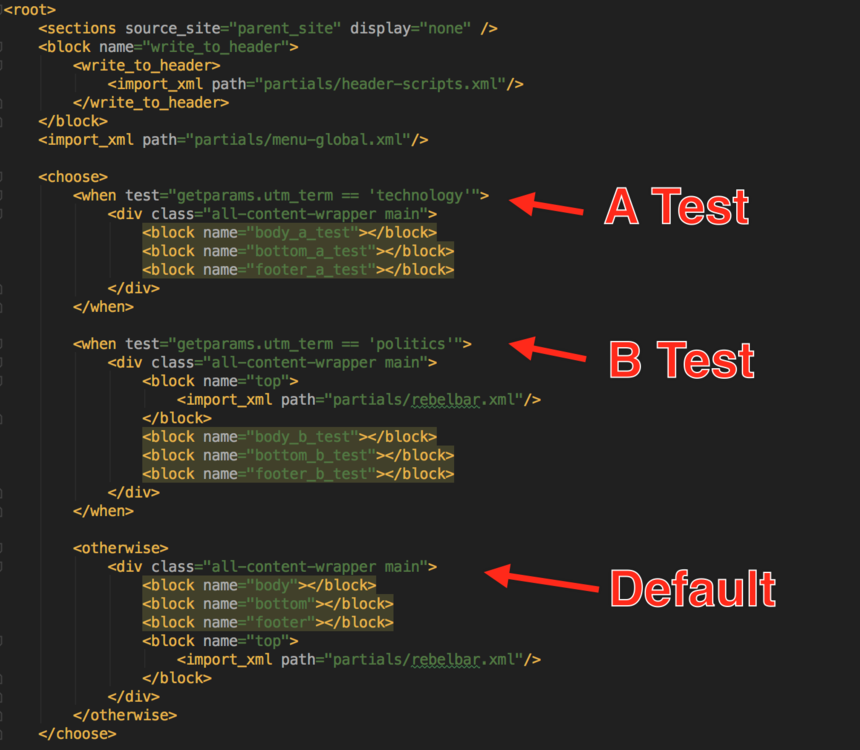 When they embrace whole code inside base.xml then it enables complete change of the layout.
Another part of A/B Testing is a tool to collect data of how selected tests are performing. The best for the task is Google Analytics with UTM codes tracking. UTM codes would be used as the URL parameters that trigger different test cases.