How To Claim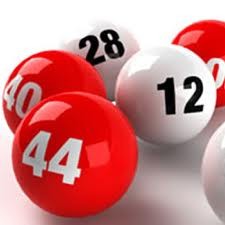 How to Collect Prizes
All tickets have limited validation periods established by the Ohio Lottery Commission. Present rules call for tickets to be cashed within 180 days of the drawing date, or 180 days from game closing (instant tickets). For all EZPLAY Games, tickets must be cashed within 180 days of purchase.
Check your online game ticket's last day to redeem date with our 180 Day Calculator.
As a reminder, it is the customer's responsibility to ensure that all information on a ticket is correct. Before leaving a retailer location, check the numbers chosen, bet amount, drawing date, and wager type. If you find a mistake, you must request that it be corrected by the selling retailer before the pools close for that drawing and before leaving the agent location.
PICK 3, PICK 4,  PICK 5  and KENO prizes may be collected the day of the drawing. CLASSIC LOTTO, MEGA MILLIONS, POWERBALL and ROLLING CASH 5 prizes may be collected after 6 a.m. the day after the drawing.
If you win up to $599, proceed to any retailer location for immediate payment of your prize.
If you win between $600 and $5,000, take your winning ticket to a retailer location, where you will receive a Pay to Bearer ticket. At this point, you have two options: Obtain a claim form from the agent retailer, or download here. Follow the instructions carefully. Your retailer will have a list of bank-cashing locations in your area where you may receive payment by presenting proper identification (see below). Please note that the banks currently charge a processing fee of $10 for this service.
Proper identification is required. A valid photo identification (i.e. driver's License) containing the ticket holder's social security number and current address OR valid photo identification containing current address and the ticket holder's social security card would fulfill this requirement.
Obtain a Lottery claim form from the retailer, who will assist you in completing the form and mailing it in for payment. Your winnings will be mailed to you within 30 days.
If you win more than $5,000, contact the nearest lottery regional office and make arrangements to file a claim in person.
If the prize is an annuity prize (i.e. $100,000 per year for 20 years), please call your nearest Ohio Lottery regional office to make an appointment to submit the claim.
Jackpot winners of the Mega Millions, Powerball and Classic Lotto games should call their nearest Ohio Lottery regional office to make an appointment to submit the claim.
www.ohiolottery.com
Win $1,000,000 lottery sweepstake for FREE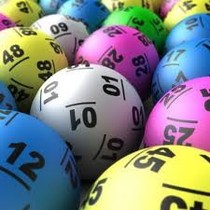 We're introducing a new lottery Sweepstake for our daily visitors. The "Uinlo $1,000,000 Fast Cash" is an absolutely FREE daily lottery sweepstake and can be played by anyone over the age of 18 and is opened worldwide to individuals eighteen years (18) of age or older as of March, 2013. Void where prohibited, taxed or restricted by law.
To enter the Sweepstake, simply select 6 different numbers from 1 to 49 and submit them.
This can be done by one of the 3 methods:
Pick 6 unique numbers
Use Quick Pick and allow the computer to pick the numbers
Use Hot Pick and allow the computer to pick 6 numbers from the most chosen numbers. Hot Pick numbers are chosen by selecting the most frequently played numbers by "Uinlo $1,000,000 Fast Cash" Sweepstakes players.
Each day at 9 AM EDT, 6 numbers will be randomly drawn. If the numbers played by a player are exactly the ones drawn, the player will win the jackpot. Odds of winning depend on the total numbers of entries on that day.
There is only one winner per day only if the 6 drawn numbers are matched with played numbers. If more than one entry contains all of the winning numbers, the Jackpot will be divided evenly among the winning entries. The winning numbers will be posted each day on the website.
All entries must be made between 00:00AM and 11:59PM EDT for the following day. Enterhere
www.uinlo.com
The Ohio Lottery Winning Numbers
Recent Winning Numbers
The Ohio Lottery offers a wide variety of draw games and instant games, plus KENO at over 8,500 licensed retailer locations across the State of Ohio. 
www.ohiolottery.com
More posts are loading...