Mega Millions past winning numbers and the Mega Millions jackpot!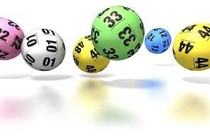 My last post was on the PowerBall past winning numbers and how their history can help you observe some of the characteristics the drawn numbers have in common. Helping you decide on the numbers you want to play and how you can combine them to have most of these traits.
Let's do the same for the Mega Millions past winning numbers and see what their history can teach you on how to choose your lottery numbers.
We've been analyzing the Mega Millions game, since it first changed its name from The Big Game to Mega Millions in 2002. And we came close to the same conclusion as for the PowerBall game,only the percentage of the traits differs .
www.uinlo.com