•
•
•
•
© 2015 RebelMouse
We don't sell puppies but we do agree with this:
Watch This Definitive Proof That Puppies Are The World's Best Gifts
www.huffingtonpost.com
Gifts For Boyfriends – Inspirational Ideas
Great gifts for boyfriends are always hard to think of – it can be tough knowing what to get him for his birthday, or any occasion for that matter. Whether
Read more...
Fathers Day UK 2015 And How To Make It Special
Fathers day is a day dedicated to all the fathers out there, to make them feel special and honour them. It's a day to realize the importance a father holds
Read more...
Friends never gets old! Great gift ideas... #giftideas   #giftsforher
www.buzzfeed.com
​Gift Ideas​ For Guys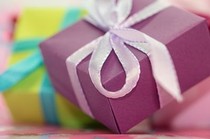 Shopping for men can be a real pain in the proverbial. It's tough to come up with good ideas for that special occasion when it seems like he's got everything. If you're looking for great gift ideas for guys for a special occasion from milestone birthdays to graduation to Father's Day to retirement, then check out TechEffect.
In particular if you're looking for great Father's Day gifts then checkout their Father's Day gifts ideas page.

Some great non-toy gift ideas for kids here:
18 Non-Toy Gifts for Children
nourishingminimalism.com
Buying Personalised Gifts - TechEffect
Fed up with giving the same presents all the time? Buying personalised gifts will make them special and so much more meaningful as this article explains.
More posts are loading...