Signature Development dreams big in Oakland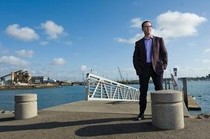 At the corner of Broadway and 23rd Street in Oakland, construction crews are hammering away on the Hive, a mixed-use development with space for 104 apartments and 100,000 square feet of office and retail, aiming to capture the Uptown buzz. A couple of miles away, Brooklyn Basin, a 3,100-unit new neighborhood, is gearing up to start construction in February for the first major waterfront development in Oakland after Jack London Square.
www.bizjournals.com
Fresh crop of investors alters real estate landscape
As the old saying goes, investors want to buy low and sell high, and as the Bay Area real estate market recovers, many investors are betting that the one place where that can still happen is Oakland.
www.bizjournals.com
More posts are loading...