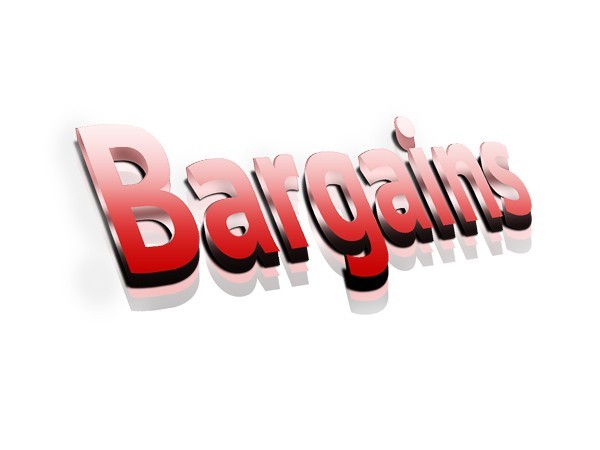 www.planet-x-bikes.co.uk
BDC VIEWS: Why the drop in BDC stock prices provides investors with a "bargain" for those who can stomach buying after a 10%+ drop.
Published 22 May 2014
BDC REPORTER: Writing this before the open on Thursday May 22, 2014.
We've been tracking the "drawdown" of the Business Development Company sector since the 2014 peak on February 24th. We've been using the UBS BDC sector Exchange Traded Note with the ticker BDCS as a proxy for the sector, and double checking it's progress against the newer BDC ETF with with the ticker BIZD.
We are now nearly three months away from the high of $27.22, and the BDC sector has been as much as 10.3% down. That was as recently as May 15th at the close, less than a full week ago. However, the sector has been lumbering upwards: a total of 0.67% (or 6.5% of the maximum drawdown) since May 16th. We do point out, though, that the upward trajectory is strongly correlated with the NASDAQ, which suggests BDCs are moving "with the market". So where the "market goes", the BDCs are likely to follow...
BUYING OPPORTUNITY ?
For new investors, the swoon in BDC prices has been an opportunity to grab a substantially higher yield. Back on February 22nd, the annualized yield on BDCS-using the most recent quarterly distribution and multiplying by 4-was $1.856. The yield was thus 6.82%. At the May 15th bottom, the yield had jumped to 7.6%.
Of course, the higher yield might reflect market projections of lower dividend distributions going forward. Here are the pros and cons on that issue.
CONS: In the latest quarter, two BDCs (BlackRock Kelso and MCG Capital) announced reductions in their pay-outs.
Also, many BDC participants are reaching maximum leverage levels just as market competition for loans is compressing yields. The result might be even more dividend reductions in the future.
PRO: 1. Over the past three years that BDCS has been around, distribution levels have been remarkably resilient, rising modestly through the period. The April 2014 distribution was ever so slightly higher than the 2013 level, and 19% higher than April 2012. (There was no distribution in April 2011, as BDCS was just getting going).
COMPARING WITH HIGH YIELD BOND TRENDS
That's remarkably better than distribution trends elsewhere in the non-investment grade space. For example, the April 2014 distribution for the High Yield Bond ETF with the ticker HYG  is down -8.8% over the 2014 level, and -18.3% over 2012's level. Yet between April 1 2012 and  yesterday , HYG's stock price is up 4.77%.
The yield back in the good old days of 2012 for HYG was 7.2%. Today, the yield on the April 2014 distribution annualized is 5.6%. Now that's yield compression-both at the ETF level and for the investor.
BACK TO WHY DISTRIBUTIONS MAY NOT FALL
2. The BDC sector-at any time-includes a number of players which are under-leveraged, or are in a growth phase, or occasionally have Realized Gains which are paid out as Special Distributions. We had a look down the 40 plus companies we track (most, but not all, are included in the BDCS index) and tried to guess who might be increasing their distribution levels over the next year. (Please keep this list somewhere for a year and let's see how accurate these dividend calls turned out):
American Capital: Long shot, but the Company-which has not paid a dividend in years-is reviewing strategic alternatives, ewhich might include a resumption of distributions.
Ares Capital; Unlikely to raise quarterly dividend, but Special Dividend possible due to undistributed earnings release.
American Capital Senior Floating: This new BDC is still ramping up earnings. The latest quarterly earnings were $0.21 ($0.94 annualized) and the distribution only $0.18 ($0.72 annualized). However, the Analyst Consensus for this year and next is $1.08 and $1.15 respectively. Expect the distribution to increase by as much as 50%.
Capitala Finance: This new BDC is paying a distribution ahead of it's recurring earnings. However, CPTA may need/choose to distribute Realized Gains.
Fidus Investment: Small chance for a quarterly dividend increase as the loan book increases. More likely: Special Dividends of undistributed earnings from prior capital gains and investment income.
Fifth Street Senior Floating: This new BDC has already announced a recurring dividend increase.
Full Circle: This small BDC has cut distributions. However, with a new management team and structure, as well as money to spend, we may see an increase in the recurring monthly dividend.
Harvest Capital: This newer BDC has plenty of unused capital and should be increasing their pay-out.
Hercules Technology: The technology BDC has suggested a new strategy of increasing asset deployment and earnings in 2014-2015. Expect recurring distributions to climb.
Main Street:  This remarkable BDC has been raising it's recurring distribution for years and is paying Special Dividends. We expect the trend to continue upwards.
MVC Capital: This formerly equity oriented BDC has been promising to focus more on income producing investments. There has already been a step up in the recurring dividend, but another may come.
Medallion Financial: This unusual BDC just raised it's dividend-again. Another increase may be in the cards in a few quarters as all the Company's business segments are doing well, notwithstanding investor worries about the impact of Uber and Lyft on the long term prospects for the taxi business (which Medallion finances).
Prospect Capital: The controversial BDC has a policy of ever so slightly increasing it's monthly distribution. This should continue.
TCP Capital: The Company has already announced a Special Dividend. Moreover, there's a chance recurring dividends could be upped in a few quarters.
TPG Specialty: We expect a Special Dividend.
CONCLUSION: If fundamentals matter (which they often don't, as we realized during the Euro-crisis of 2011), the price drop in the BDC sector is an opportunity to invest in a diversified portfolio of BDCs at an 11% higher yield than you could have received just 3 months ago, and with the likelihood that distributions will remain flat or trend higher. This at a time when most other non-investment grade debt investments are trading at all-time highs even as distributions get pared down.
BEST VALUE ?
We'd like to think we're objective even though the focus of our investing in the non-investment grade space is the BDC sector (although we do have positions in High Yield Bonds and Floating Rate Loans). By our light, the BDC sector is at the best value we've seen in eighteen months. Moreover, the sector is yielding a 43% higher yield than High Yield Bonds (using HYG as a proxy) , and nearly twice Floating Rate Loans (using BKLN as the standard bearer for that sector).
A RELATIVE BARGAIN
It's always hard to buy when prices have dropped ("what do they know that we don't"). However, if you're pretty sure we are not about to have a new recession (we're confident about the economy but not everybody is), the BDC sector is a bargain. Not a screaming buy like in 2009, when Ares Capital (ARCC) was at $3.39 a share and shot up in a few months to over $18.This is a more modest-New Normal-Low Yields Forever type of bargain.
However, the melt-down in BDC prices may yet continue. Calling a bottom is very hard, although that's what we effectively try to do every day. Nonetheless, if the BDCS stock price resumes it's drop, the "bargain" here only widens.
WHAT SCM IS DOING
We sold off a good portion of our BDC portfolio in the last few weeks to have liquidity to invest at lower prices, and as a protection against further losses. We've been buying back into individual names as opportunities present themselves, but we're still under-invested. This is a very choppy and unforgiving market. We may have seen the bottom already. If we have not, any remaining drop is unlikely to be material, unless we get a drastic change in economic sentiment or an unforeseen crisis in the markets more widely.