Use the Rebelmouse Bookmarklet to Add Content from Any Site
The RebelMouse Bookmarklet is a great tool for sharing interesting content from around the Web directly on your RebelMouse front page. 
Add the bookmarklet (click here to Install it) to your Bookmarks bar, then click on it when you're on the page you'd like to share on your RebelMouse. You may check out this short vid on how to install. 
A pop-up will then ask you to choose an image that will be shared along with the story's headline on your RebelMouse front page. Once you select an image, make any text edits, and click 'Post'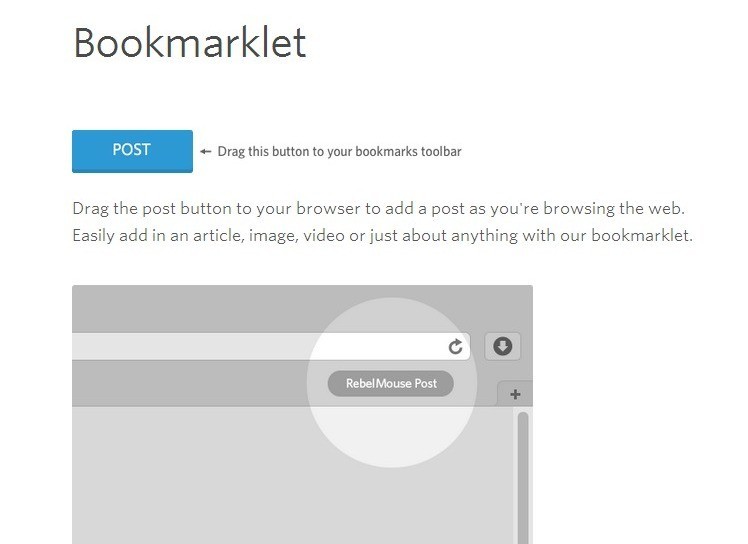 You can also use our star system to choose how high up the page you'd like that post to go. Other users will then be able to see your new story on your RebelMouse.