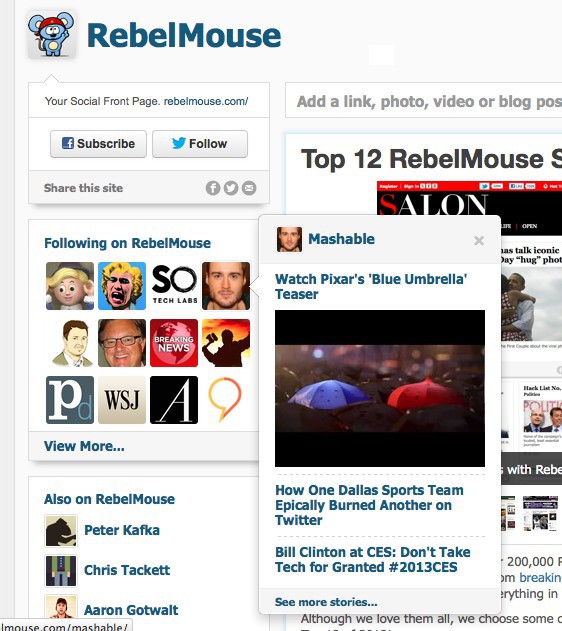 New: RebelMouse Hover Cards!
There's now an easier way to catch the latest content from people you're following on RebelMouse! 
When you mouse over a profile in the "Following on RebelMouse" module, a card will pop up showing their latest content, and clicking "See more stories..." will take you to their RebelMouse. Check it out and let us know what you think!