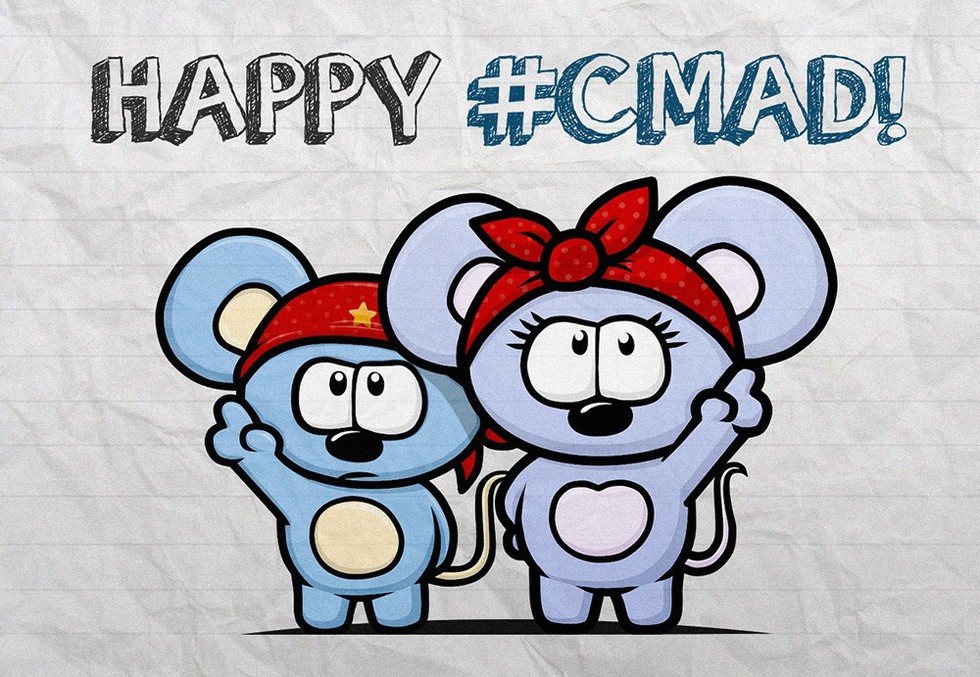 #CMAD: RebelMouse is for Community Managers
We are now living squarely in the age of social on the internet. This means that whether you fully realize it or not, you have a community. Our mission is to help you support, amplify and grow that community --to make everyone into amazing community managers.

RebelMouse is built by community managers, for community managers. We think deeply every day about how to give CM's the technology they need to showcase, highlight and grow their communities. What you've built on Facebook, Twitter, Instagram, Pinterest, Google+ and countless other networks should not get lost in the stream moments later, but saved and showcased on your site.
Before RebelMouse, I was leading community at Klout. It was a community that was passionate, prolific and truly a part of the company. But, I  was frustrated we couldn't bring that into our site. Even with daily updates and guest posts on our blog, it still wasn't dynamic enough and I didn't get to highlight as much of our community as I would have liked. It was limiting. The reason I am so passionate about what we're doing here at RebelMouse is we have the ability to change that, to build the tool that finally IS a match for your community. 

And it's not just me -- the lifeblood of our company is Huffington Post which brought in the most guest bloggers of any major national news source and had one of the most devoted group of commeters around. As CTO, Paul built the platform and tools that made that happen and has taken that knowledge to RebelMouse. We just brought in two new hires: Stephanie from VaynerMedia, the first major social media and community focused agency; and Niketa who was pioneering social at CNNMoney. 
We strive to bring this not just to what we're building but also how we engage with our own community. We truly love getting feedback and ideas and this helps us not only to fix little things but to shape our larger roadmap. In that vein, I also want to give a huge shoutout to
Jack Duhamel
who is an amazing part of our community team, and share that I'm also
hiring
on that team if you're interested :)
We are only at the beginning of this journey, but it has already been amazing to see how our users have taken RebelMouse to the next level through the power of their content and community. Just as one example, TIME Magazine's person of the year announcement
incorporated RebelMouse
in order to show in real-time what their readers's reactions were. We are no longer in a time of one-way communication. Our sites need to allow a dialogue, and we hope that we are a tool that helps bridge this gap.
Every time we hear from a CM or user that RebelMouse made their life a little bit easier, it makes our day.
Community Manager Appreciation Day may be a newer tradition, but it is one that is close to our hearts.
Cheers to you and drop us a note if we can ever help --
early@rebelmouse.com
.
We're also showcasing some of the awesome stuff going on for #CMAD today on RebelMouse.com/CMAD
-Megan
Director of Community
@meganberry