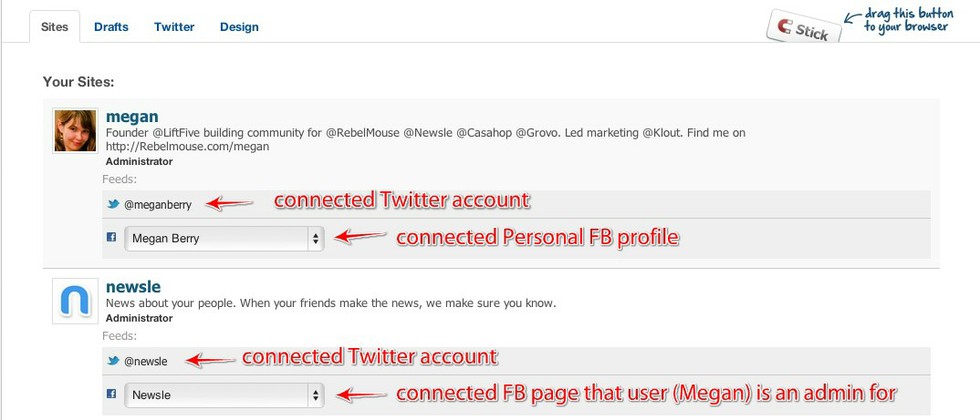 Create Multiple Sites on RebelMouse!
We've greatly improved how we work with Facebook to allow you to
easily manage multiple RebelMouse sites
. Now, when you sign into your RebelMouse account, you'll see you can easily
create a new site from any of your Facebook pages
via the Sites tab in your dashboard. This new site will automatically be set up so that any admins of a particular Facebook page can also be admins of the corresponding RebelMouse page. 
If you already manage multiple RebelMouse sites connected to different Twitter accounts, you can now add Facebook pages as well. Just sign in with Twitter to the account you want, and from the Sites tab, select which Facebook account you'd like to connect from the drop-down menu.
You can also easily switch between sites with the drop down on the upper right of the dashboard.
We'd love you to 
sign in
and try it out!
Your RebelMouse dashboard is your one-stop shop for managing all of your sites
. It allows you to control which social accounts are connected, switch between RebelMouse sites, post drafts, and much more. 

As always, please let us know what you think! You can email us at help@rebelmouse.com with feedback, suggestions, or issues.