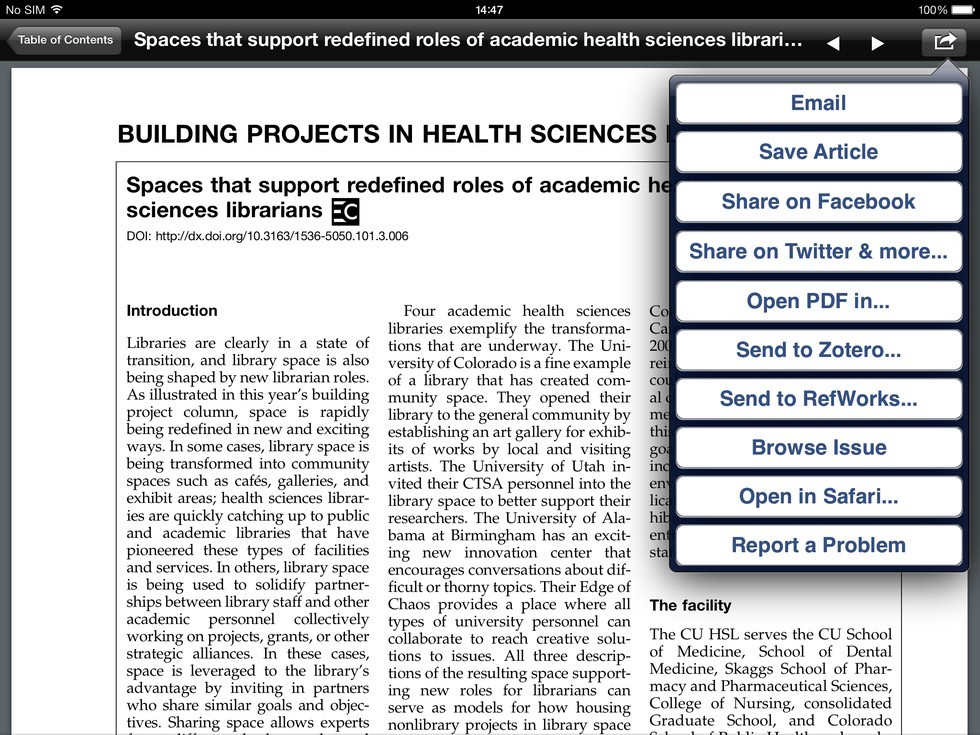 "Send to RefWorks" feature now in BrowZine!
Published 19 September 2013
Because not every BrowZine library is using RefWorks, this RefWorks feature is activate this feature only on request.
To ensure your BrowZine has the most recent instructions which includes RefWorks, please open RefWorks, tap the Settings button at the bottom, then tap the Reset Library Content.  Once complete, find and open a PDF document and Send to RefWorks will be one of the export options.
Also if your library is using  a direct URL to log users with RefWorks.  (Sometimes a library will construct a URL that includes Group Code information to automatically login users) you need to send a request to BrowZine to include it in your libary account profile to automatically login in users to RefWorks from BrowZine.
It works now for University Medical Center Groningen (UMCG) & University of Groningen!