PlayOn Review (Pros & Cons)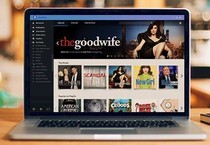 PlayOn, an all-in-one TV/VOD app brings large array of entertaining streaming content providers to watch TV shows, movies, and videos on/offline. Users can watch, cast, stream, and even record (DVR technology) all their favorites. Although the app can only be downloaded to Windows computers, mobile phone/streaming media device/game console users can connect to same WiFi network. Cast and record to many devices including big screen TV.

Offers many content providers such as Hulu, Amazon Instance Video, Fx, Fox, ABC, and Neflix, including many other popular TV/VOD networks. Download the free app to start watching favorite TV shows now and enjoy many features that comes with it. Or upgrade to the Plus version and see the power of PlayOn at work -- cast to many compatible devices, record on/offline (with AdSkip), with many other features included.
internettvdotcom.com