Nerd Nite comes to ECU Biology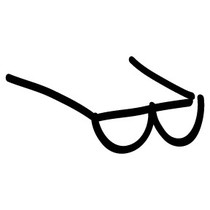 In honor of homecoming, the Biology Department at ECU will hold ... Nerd Nite! Nerd Nite is an internationally renowned event in which scientists and other nerds gather to hear comical presentations and drink refreshing beverages.
When: Friday October 16, 5-7PM
Where: Howell Science Complex Room N102
Who:
Dr. Ariane Peralta, microbial ecologist and former rockstar who lives by the mantra "work hard play hard"
If you build it, will 'they' come?: Restoring ecosystems, many microbes at a time

The 'field of dreams' hypothesis states that 'if you build it, they will come.' In the context of ecosystem restoration, 'you' refers to ecosystem managers and 'they' refers to microbes in this scenario. Microorganisms provide ecosystem services, such as improved water quality, that are critical to humans and difficult or costly to replace with substitutes. Considering the ecology and evolution of many microbes at a time is needed in the restoration of microbial functions.
Dr. Seth Barribeau, world traveller, bee geek and milkshake aficionado.
Sex, disease, and Marvin Gaye
The existence of sex is one of the enduring mysteries of biology. Sexual reproduction (as opposed to clonal reproduction) is risky, uncertain, and forces an individual to pass on only half of its genes to its progeny. Here, I explore the manifold costs of sex, and an unlikely source of redemption.

In keeping with the Nerd Nite tradition, refreshing beverages will be served.