PRESS PACKS - The key issues
EaP ANIMATIONS & VIDEOS
www.youtube.com
GLOSSARY of Eastern Partnership and relations with Russia
The glossary of words commonly used in the EU's relations with its Eastern Partners and Russia, put together by the EU Neighbourhood Info Centre, has now been revised, updated and enriched, is a...
WATCH: "The Eastern Partnership"
This video outlines the priorities supported by European Union in the Eastern Partnership, which brings together Armenia, Azerbaijan, Belarus, Georgia, Moldo...
www.youtube.com
SUCCESS STORIES - EaP in action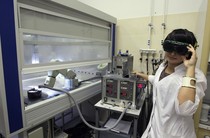 Are you an editor or a journalist? Find the story you need and use it for free!

More posts are loading...