Strategy
2016: The Year We Watched (and Read) All the Videos
A lot has happened in the social sphere this year — but the rise of video, especially readable video, is the most impactful content shift of 2016. It's part of the the mobile takeover. This year, mobile is responsible for 65% of digital media time, making desktop a "secondary touch point," according to Marketing Land.
Videos are super easy to watch on mobile, and, so far, they've morphed into two very friendly beasts.
---
Two Big Social-Friendly Beasts
Friendly Beast #1: Live — The rise of live video on platforms like Periscope and Facebook put the power of audience growth into the hands of the creators for the first time ever.
Whether it's a brand, company, social influencer, or anyone with just an ounce of ambition and an Internet connection, they have the ability to go live instantly. That ability includes the potential to reach a larger audience than daytime TV, if not more. This power used to be owned exclusively by large networks, people with extraordinary circumstances, or just the straight up rich and famous. No longer.
In 2016, we saw this new opportunity impact everything from citizen journalism to a mother with a Chewbacca mask.
Video is not reserved just for YouTube and Facebook, either. The explosion of Snapchat and the creation of Instagram Stories gives us more opportunities for social success through distributed video content.
Friendly Beast 2: Readable — If it's not live, you better be able to read it. Brands like NowThis birthed this format and it's now the makeup of social feeds on nearly every platform.
This strategy works because it feeds the attention span of the modern scanner. Since sound is optional, viewers can consume readable videos everywhere (on their phone mostly), but also at work, in waiting rooms, etc. The dynamic nature of media-rich content makes the videos not only easy to digest, but easy to share.
Bonus: With no narration, readable videos are easy to create. Unlike big-budget news videos, simple GIFs, photographs, and amateur footage are acceptable forms of b-roll.
BuzzFeed's digital food empire, Tasty, features cooking videos with no sound. Each one racks millions (this one has 10M+) of views.
The Players
Anyone with content, period, can get in on the video game. Here are some benefits we've seen from the major players in 2016:
Brands: 84% of professional marketers and 55% of small business owners have produced or outsourced a video in the last 12 months. 76.5% of those marketers and small business owners have experienced results from those efforts. (Adweek)
E-commerce: 90% of users say product videos are useful in their decision-making process. (HubSpot)
News outlets + media companies: One-third of online activity is spent watching video. More video content is uploaded to the internet in 30 days than all three major U.S. networks combined have created in the past 30 years. (HubSpot)
An Easy Place to Start
If you haven't even dangled your toes in the water of video yet, Facebook is the #1 place to start and the place where most of your focus should be.
It's the biggest social platform and where the bulk of your audience lives. Facebook has 8.4 times the impact on marketers and small business owners compared to other social platforms. It's also super simple to track insights and success.
We Can Help
If you're still perfecting your video content skills, you can still benefit from video content through sharing. Facebook's algorithm favors shared content and it's an automatic engagement boost, at zero cost.
Our proprietary technology helps fuel organic growth on any CMS (Wordpress, Drupal, etc.). We've built in features to our platform which make sharing more strategic.
RebelMouse helps you identify social accounts through a search API you won't find using Facebook alone. You can reach out to your discovered target accounts via a variety of social signals, including a "like" of a recent post, an email, or sharing their video.
In comment sharing: Share video from your targeted social community within a comment of your relevant article. Since you tagged your targeted account, they will be inclined to see where their video was shared.
In article sharing: If you're publishing on the RebelMouse Distributed Content Management System (DCMS), you can also share a target account's video at the bottom of your article.
Bonus: Also on the RebelMouse platform, your own video content is easy to embed within an article. It's also viewable on both Facebook Instant Articles and Google AMP.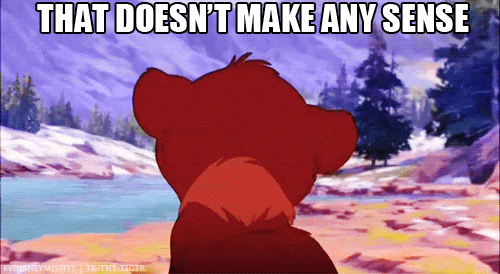 If you relate to this bear right now, it's OK. Distributed video content can be tricky at first. That's why you need your Rebels. Download our Guide to Social Media Content Strategy today for more tips.